Keyword: John McCain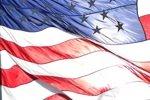 Robert Jensen and Pat Youngblood - We have nothing against voting. We plan to vote in the upcoming election. Some of our best friends are voters. But we also believe that we shouldn't make the mistake of thinking that the most important political moment in our lives comes in the voting booth. Instead, people should take politics seriously, which means asking considerably more of ourselves than the typical fixation with electoral politics. First, we won't be coy about this election. Each of us voted for Obama in...
The final debate between American presidential candidates is over. Analysts say Obama gained the confidence of independent voters. Here's a summary of candidate's responses to key issues such as the economy, tax cuts, healthcare, education, energy, foreign policy, Columbia and 'Sarah Palin'.