Keyword: ISIS
Tom Mills & Gilbert Achcar - Last week Foreign Policy magazine published a piece by Robert Kaplan which argued that an upsurge in violence in the Arab World was the outcome of a decline in 'America's great power role in organizing and stabilizing the region', as well as a legacy of Ottoman and European imperialism. 'Imperialism may have fallen out of fashion,' the subheading read, 'but history shows that the only other option is the kind of chaos we see today. ' Such...

Ever since the January attack on French satirical magazine, Charlie Hebdo, the hacker group Anonymous has embarked on efforts to challenge the tech savvy radical Islamic group, ISIS, which does much of its recruiting via the Internet. It is argued that freedom of speech is sacrosanct for the hacker community, hence, Anonymous' motivation to get involved in the struggle against ISIS after the Paris attack. Earlier this week Anonymous released a statement which said that they had exposed or...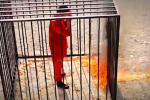 Chauncey DeVega - ISIS burned Muadh al Kasasbeh, a captured Jordian fighter pilot, to death. They doused him with an accelerant. His captors set him on fire. Muadh al Kasasbeh desperately tried to put out the flames. ISIS recorded Muadh al Kasasbeh's immolation, produced a video designed to intimidate their enemies, and then circulated it online. ISIS's burning alive of Muadh al Kasasbeh has been denounced as an act of savagery, barbarism, and wanton cruelty--one from the "dark ages" and not of...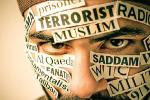 Jane Duncan - Terrorism. In the wake of the recent attacks in Sydney, Paris and Baga, it's a word that's been on many people's lips. After the Charlie Hebdo attack in Paris, some have argued vehemently against trying to explain the context in which terrorism arises as an attempt to be 'soft' on terrorism. Yet at the same time, it cannot be denied that the word terrorism is politically loaded. To name an attack as terrorist, rather than purely criminal, is to call on the...