Michelle Pressend
Michelle coordinates the Trade Strategy Group (TSG) at the Economic Justice Network and Global Network Africa at the Labour Research Services in Cape Town. She is also an independent socio-political analyst on global issues related to trade, environment and climate change.

Her background is in environmental justice and advocacy. Her research and policy analysis interest lies in the political economy of environmental governance, sustainable development and socio-economic policy.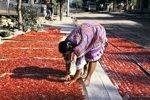 Michelle Pressend - Since the last World Trade Organisation (WTO) Ministerial meeting took place in Hong Kong in 2005, the WTO Doha negotiations have remained at an impasse. Attempts to revive negotiations last year during the July 2008 mini Ministerial meeting failed. In principle what the Doha Declaration agreed to in 2001 was meant to foster 'development' in developing countries and address the adverse impact of trade liberalization and deregulation. Since then, Doha negotiations have been...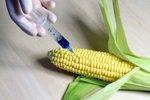 Michelle Pressend - Genetically modified (GMO) crops have more unknowns than knowns. Yet the South African government whole-heartily embraces this technology in the production of food crops, particularly maize, a staple food in South Africa. The South African pro-GMO lobby is very proud of the fact that South Africa is the eighth biggest GMO producer in the world among the 13 largest biotechnology-producing countries. They also make claims that this technology is accepted worldwide, however many African...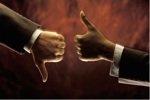 Michelle Pressend - The success of the recently held Earth Hour, which 35 countries including South Africa participated in, is testimony to the growing understanding of the relationship between human energy consumption and climate change. Energy consumption is at the heart of global warming. However and more importantly, we need to examine the issue more broadly. The planetary ecological crisis, commonly referred to as climate change, is a systemic dilemma stemming from unsustainable economic growth and...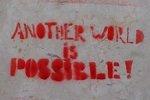 Michelle Pressend - Critics argue that leaders at this year's World Economic Forum (WEF) were unable to provide solutions for the complex problems facing the world at the recent gathering in Davos. These darlings of Davos are the very cooks that have stirred the awful stew the world finds itself in today. But finding solutions to the world's woes would bring this group of people face to face with inner demons that they would prefer to keep locked away, along with their millions. Capitalism is,...
Michelle Pressend - ESKOM's plan to take a US$5 billion World Bank loan is a cause for major concern. It raises a number of pertinent questions about South Africa's energy policy arena and the energy choices being made on behalf of ordinary South Africans. In the first place, why is South Africa taking a World Bank loan? Doesn't our state have a role in addressing the current energy crisis or 'bail out' of ESKOM? Considering the World Bank's record of reigning in state power, what...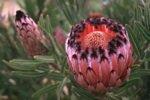 Michelle Pressend - In this time of multiples crises often referred to as the 'FFF' - food, fuel and finance crisis - more than ever before, the Millennium Development Goal (MDG) 7, which is to 'Ensure Environmental Sustainability', is a critical goal to achieve. In the planetary ecological crisis, both the North and South continue to prioritise economic growth based on conventional economic models -- the North wants to maintain its high growth rates and the South wants to play...