Ebrahim-Khalil Hassen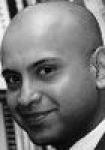 Ebrahim-Khalil Hassen is the founder of Zapreneur and Proposal Desk. Each of these websites are aimed at answering this question – Can the Internet help South African small business?

Ebrahim-Khalil started his career at the Gauteng Provincial Government, where he was the manager of the Vusani Amadolobha Grant Fund, which was South Africa's first public-private partnership fund for urban renewal. The theme of public service reform saw him join the National Labour and Economic Development Institute (NALEDI), a research non-governmental organisation established by the Congress of South African Trade Unions.

From 2007 to 2009, he worked part-time at the Centre for Poverty, Employment and Growth at the Human Sciences Research Council building proposals for employment creation in the public service. In 2011, Zapreneur was launched. As an independent public policy analyst, his clients have included TIPS, NALEDI and the Department of Economic Development. He currently serves on the board of the South African Labour Bulletin, and is a member of the COSATU Economics Panel.
Ebrahim-Khalil Hassen - Imagination is absent in the conventional spaces of South Africa's economic growth path. Conventional wisdom equates increasing economic growth to around 7%, as an important target. In political speak, the growth target is of course a "necessary" and not a "sufficient" condition. What it In fact does is reflect orthodoxy. This policy stance is premised on the fiction that we can grow ourselves out of a situation of high unemployment, poverty and inequality. The...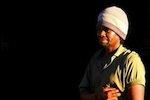 Ebrahim-Khalil Hassen - Sixteen Rand is not much. It's what a single shot of espresso at an upmarket hotel in Cape Town might cost. However, poverty estimates reveal that over 20% of the population attempt to meet not only their food needs, but every other need with less than R16.00 a day. At an upmarket hotel, a Minister could live, what is called in popular parlance, a "caviar lifestyle." Consider this: for the estimated half a million Rand one Minister actually did spend at a hotel, one...
Ebrahim-Khalil Hassen - We have been here before. The third major public service strike since 1994 is upon us. During the first major public service strike since democracy, in 1999, trade unions suffered a significant defeat with government's unilateral implementation of wages. But in 2007, public service unions turned the tables on government conducting an unprecedented strike, and building an unlikely coalition with departments responsible for frontline service delivery. This resulted in the introduction of...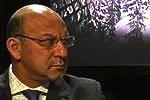 Ebrahim-Khalil Hassen - A reminder to the ANC that it needed to deepen democracy in society arrived at the ANC's Polokwane conference, where one major gripe against President Mbeki was that he had failed to create "policy coherence" amongst the ANC and its alliance partners, let alone the broader society. Mbeki was criticised for insulating public policy through technocratic methods, and failing to build consensus in society beyond the so-called chattering classes. Whilst Mbeki's vision for a...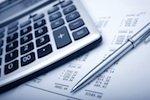 Ebrahim-Khalil Hassen - Do government departments pay any attention to what the auditor general recommends? How our government manages its finances is an issue that always stirs up a huge amount of emotions and public debate. Unfortunately, for South Africans, improving public finance management adheres to the adage "one step forward, two steps back." Each year, the Auditor-General (AG) conducts an audit of the expenditure of government departments. Despite the fact that few departments receive wholly...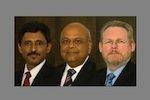 Ebrahim-Khalil Hassen - Dear Ministers, Patel, Davies and Gordhan Consider this letter a criticism that nevertheless appreciates the value of your recent work on creating the building blocks for a new development path in South Africa. After all, as our collective history indicates, power concedes nothing without demand. To which we might add, demands without mobilisation are futile. I interpret the call for a new development path as a demand and a deliberate undertaking towards a more equal South Africa. On...