Ebrahim-Khalil Hassen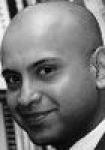 Ebrahim-Khalil Hassen is the founder of Zapreneur and Proposal Desk. Each of these websites are aimed at answering this question – Can the Internet help South African small business?

Ebrahim-Khalil started his career at the Gauteng Provincial Government, where he was the manager of the Vusani Amadolobha Grant Fund, which was South Africa's first public-private partnership fund for urban renewal. The theme of public service reform saw him join the National Labour and Economic Development Institute (NALEDI), a research non-governmental organisation established by the Congress of South African Trade Unions.

From 2007 to 2009, he worked part-time at the Centre for Poverty, Employment and Growth at the Human Sciences Research Council building proposals for employment creation in the public service. In 2011, Zapreneur was launched. As an independent public policy analyst, his clients have included TIPS, NALEDI and the Department of Economic Development. He currently serves on the board of the South African Labour Bulletin, and is a member of the COSATU Economics Panel.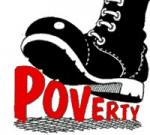 Ebrahim-Khalil Hassen - Mzansi 2030: The clarion call within the ruling party congress is "Masupatsela." The report from the secretariat is depressing. It tells us that once upon a time, an astute minister with a talented bunch of advisors and bureaucrats dreamed of a South Africa in which unemployment was 6%, no one lived in poverty and the poorest 40% were getting a greater share of total income. Unfortunately, we are not living happily ever after, in terms of its development indicators; South Africa...
Ebrahim-Khalil Hassen - The Reconstruction and Development Programme (RDP) had as one of its core principles the idea of "people-driven development." This is all about the "social ownership of decision making," which imagines new ways of development with and for poor communities. People-driven development is, however, contested with a myriad of meanings attached to it. In its most romantic version, people-driven development would see the return of street committees – used so...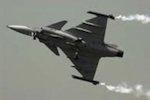 Ebrahim-Khalil Hassen - Two successful bidders - SAAB and Ferrostaal – have provided damning evidence of corruption in South Africa's arms deal. As South Africa focuses on the unfolding evidence of possible corruption, we must however pause and ask how it came to be that we not only entered into deals with these companies, but how it was possible that the decision was taken to spend our nation's money on the most expensive deals on offer during a period of excessive fiscal restraint. ...
Ebrahim-Khalil Hassen - Take your pick in the national education blame game. Your choices would include teachers' trade unions, an ideological curriculum unsuited to South Africa, the National Treasury because it does not adequately fund schools or even just the principal at your local school. Of course, these stakeholders participate in the blame game too, each pointing the finger to the other. Truth is, there is evidence – often anecdotal – to backup the assertion that any one of these...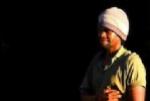 Ebrahim-Khalil Hassen - "Feel it, it is here!" This slogan somewhat incredulously reminds us that South Africa hosted the 2011 World Cup. A year on, the slogan still resonates in our conversations. However, another catchphrase, the "ticking time bomb," has emerged to underscore the strong possibility of a youth uprising in the future. The recognition that South Africa faces a significant challenge, especially with respect to including young, unemployed, African males in our economy, marks...
Ebrahim-Khalil Hassen - Analysis of the 2011 local government election has focussed on detailed analysis of voter patterns with various interpretations attached to their exact meanings. Some of the outcomes have left us gobsmacked. For instance, why would communities being evicted in the Western Cape vote for the Democratic Alliance? In other instances, what explains the shift in the voting patterns of so-called minority communities? How is it that the ANC has increased the sheer number of votes it gets, but...