Frank Meintjies
Based in Johannesburg, South Africa, Frank Meintjies has worked in the public, private and not-for-profit sectors. With Edgar Pieterse, he has edited Voices of the Transition, a text dealing with key issues, crucial debates and hopeful visions regarding South Africa's democracy.

He is also author of Sideview, a collection of columns and articles dealing with transformation issues. In addition, Meintjies is co-founder of Isandla, a development think tank geared to enhancing innovation in development. He has, furthermore, contributed over the years to debates on cultural matters.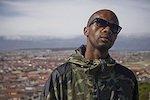 Frank Meintjies - Each year during June the focus turns to youth and the role that youth played in the struggle to end apartheid. This appreciation must advance beyond nostalgia, and should inform a hard-nosed focus on youth to have a more decisive influence on socio-economic development in South Africa. Youth in South Africa today face many similarities with the youth in the rest of the continent. While youth increase as a proportion of the population, their socio-economic position worsens....
Frank Meintjies - Much of the current political uncertainty in SA - lack of focus, a sense of crisis on many fronts, large areas of misalignment between leaders and the population, a resurgence of street protests - can be explained by a lack of effective democratic participation. South Africa's struggle was a popular one, and the intent was always to construct a society in which democracy meant more than taking part in periodic elections. The goal of a 'deep democracy' was always part of...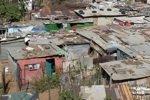 Frank Meintjies - The growth in immigrants from the rest of Africa to South Africa, and attacks on such immigrants, dates to the mid-1990s. What has changed today is that South Africa is home or temporary host to exponentially more immigrants. What is different today is that immigrants are infinitely more intertwined in the lives of ordinary South Africans. South Africans are generating profits in other African countries. There is a roaring export trade to those countries. Today also, many middle class South...