Frank Meintjies
Based in Johannesburg, South Africa, Frank Meintjies has worked in the public, private and not-for-profit sectors. With Edgar Pieterse, he has edited Voices of the Transition, a text dealing with key issues, crucial debates and hopeful visions regarding South Africa's democracy.

He is also author of Sideview, a collection of columns and articles dealing with transformation issues. In addition, Meintjies is co-founder of Isandla, a development think tank geared to enhancing innovation in development. He has, furthermore, contributed over the years to debates on cultural matters.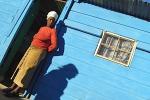 Frank Meintjies - Where is poverty located? What are its shapes and forms? What strategies do households use to cope? Poor neighbourhoods are often opaque to outsiders, even to those making policies that have a direct impact on such communities. Government planners need to probe beneath the surface – they should see the complexity, understand the livelihood systems and appreciate the coping strategies used in marginalised communities. Often, in a bid to reorganise use of space or formalise the...
Frank Meintjies - Many of the deep-seated social and developmental problems facing South Africa today link back to the transition processes of the early1990s. The issue is not that we should not have had the Truth and Reconciliation Commission (TRC) or Convention for a Democratic South Africa (CODESA). Rather, the problem is that we saw these processes – adopted as political necessity – as "end points" rather than the beginnings of far reaching changes. And the concern is that we are...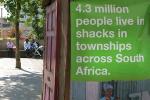 Frank Meintjies - South Africa is battling the curse of inequality. Inequality impacts profoundly on other key issues, exacerbating social ills, eroding community cohesion, fanning societal conflict and, for us, injects a sense of urgency into next year's national elections. We are reaping the fruit of inequality. All the signs are that inequality in South Africa is linked to the high levels of violence, the type and frequency of xenophobic attacks, the pervasiveness of gender-based violence and...
Frank Meintjies - The Congress of South African Trade Unions (COSATU) is a giant, but a wounded one. For over 25 years, it has dominated the labour scene as the voice of organised workers. But now, there are big changes in the world of trade unions and rumblings that new forces are entering the scene. This has been brought to the fore with the emergence of Association of Mineworkers and Construction Union (AMCU) and its rise to majority union status in the platinum sector. Writing in the wake of Marikana,...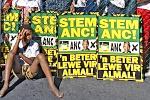 Frank Meintjies - It's much too early to start election predictions; but it is opportune to discuss the content and quality of electioneering. How parties conduct elections leaves deep marks, for better or worse, on our democracy. It can either highlight or neglect the pertinent issues facing major social groups. It can help grow a democratic culture or weaken it. We need an electioneering process with as much light as heat. We need a lead-up to the actual elections that includes good debate, quality...
Frank Meintjies - The public has watched with amazement the unseemly squabble between members of the Mandela family. There is likely to be, going forward, similar squabbling between political parties over the legacy of Mandela. They will scramble to mobilise his legacy as part of their bid to increase popular support. We have already seen the two big parties lock horns over who has the right to cite Madiba's sayings and invoke his actions during campaigning. Mandela's own party would like the...