September 2013
Visit the archives.
Frank Meintjies - Many of the deep-seated social and developmental problems facing South Africa today link back to the transition processes of the early1990s. The issue is not that we should not have had the Truth and Reconciliation Commission (TRC) or Convention for a Democratic South Africa (CODESA). Rather, the problem is that we saw these processes – adopted as political necessity – as "end points" rather than the beginnings of far reaching changes. And the concern is that we are...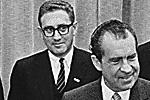 Peter Kornbluh, who spearheaded the effort to declassify more than 20,000 secret documents that revealed the role of the CIA and the White House in the Chilean coup, discusses how Nixon and Kissinger backed the Chilean military's ouster of Allende and then offered critical support as it committed atrocities to cement its newfound rule. He is interviewed by Democracy Now! Kornbluh is author of the newly updated book, "The Pinochet File: A Declassified Dossier on Atrocity and...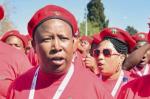 Dale T. McKinley - If ever there was an example of a discursively circular and politically manipulated 'debate' in post-1994 South Africa, it is nationalisation. Like a differentially located scene from a Hollywood western, poker-faces and raised guns are instantly drawn at the mere mention of the word. And, just like the absurdity of the ensuing cinematic shootouts the nationalisation battleground always ends up covered in copious amounts of 'blood and guts' without anything having...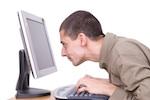 Internet addiction is becoming more and more pervasive. The first inpatient treatment centre for Internet addiction has opened up in the US. Patients undergo a three-day detox that is followed up by a full psychiatric evaluation. Internet addiction has been recognised as a full-on crisis in other parts of the world. According to a government study in Japan, half a million 12-18 year olds are pathologically addicted to the Internet. In South Korea, Internet addiction has been declared an...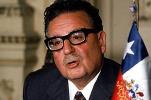 Richard Pithouse - Pablo Neruda, the great Chilean poet, was awarded the Nobel Prize for Literature in 1971 for "a poetry that with the action of an elemental force brings alive a continent's destiny and dreams". In his acceptance speech in Stockholm he cited Arthur Rimbaud, the wild teenage poetic genius of the Paris Commune of 1871: "In the dawn, armed with a burning patience, we shall enter the splendid Cities." Neruda declared that "my duties as a poet involve friendship not only...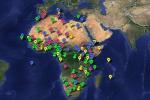 Nick Turse - They're involved in Algeria and Angola, Benin and Botswana, Burkina Faso and Burundi, Cameroon and the Cape Verde Islands. And that's just the ABCs of the situation. Skip to the end of the alphabet and the story remains the same: Senegal and the Seychelles, Togo and Tunisia, Uganda and Zambia. From north to south, east to west, the Horn of Africa to the Sahel, the heart of the continent to the islands off its coasts, the U.S. military is...