September 2013
Visit the archives.

Set in America, "Whitewashed" is a film about racism and the world of whiteness. Filmmaker and social justice activist, Mark Patrick George, uses amateur footage of interviews collected over the course of several years to get beneath the surface of issues rarely discussed in public. His documentary records the voices of white people reflecting on race, racism, white identity and white privilege. "I can go anywhere I want and I am seen as acceptable. And the reason I am...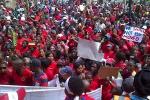 Richard Pithouse - Nkosinathi Mngomezulu was shot in the stomach on Saturday morning. He was shot at the Marikana land occupation at Stop 1, Cato Crest in Durban during an eviction. He's currently in the Intensive Care Unit of King Edward Hospital. His comrades fear that he may be attacked in the hospital. They've not been allowed to post their own guard but they're making sure that he's always surrounded by a large group during visiting hours. Mngomezulu's comrades are not paranoid. He's been threatened...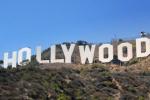 Jordan Elgrably - Every now and then a little sunshine breaks through, and Palestinians enjoy the light. Thanks to occasional complex portrayals in film, television and documentary reporting, they become real people with a cause we can all relate to, seeking justice and freedom. That was true of the Palestinian characters in Steven Spielberg's Munich (2004), who weren't cardboard villains, but human beings. It was even more apparent the following year in Hany Abu-Assad's Paradise Now,...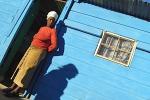 Frank Meintjies - Where is poverty located? What are its shapes and forms? What strategies do households use to cope? Poor neighbourhoods are often opaque to outsiders, even to those making policies that have a direct impact on such communities. Government planners need to probe beneath the surface – they should see the complexity, understand the livelihood systems and appreciate the coping strategies used in marginalised communities. Often, in a bid to reorganise use of space or formalise the...

Tuesday marked the two-year anniversary of Occupy Wall Street, America's protest movement, which decried economic inequality and inspired a string of occupy movements around the world, including Occupy South Africa – Operation Ubuntu. The Real News Network's Jessica Desvarieux talks to Nathan Schneider, the author of "Thank You, Anarchy: Notes from the Occupy Apocalypse", about why Occupy Wall Street did not transform into a political movement. Given growing...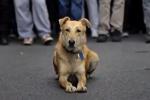 Al Jazeera's Witness features the docudrama of filmmaker Demetri Sofianopoulos who tells the story of the Greek crisis through the eyes of a dog called Bruno. Following the fate of many real-life dogs in Greece, Bruno was thrown out by his owners as a result of the economic crisis. In this distinctively filmed parable, Bruno's hardships are exquisitely portrayed to reflect the many difficulties that the people of Greece now face. Sofianopoulos drew the inspiration to use a dog as the...