September 2011
Visit the archives.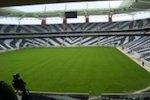 Dale T. McKinley - There are few conflicts - especially when money, power and ego are at their centres - that are more intense, brutal and destructive than those involving family members. In this sense, and in case we might have forgotten, at the heart of the more recent and ongoing battles between the incumbent ANC leadership and their Youth League counterparts lies a long-running and ongoing internecine war within the broad 'family' of the ANC itself. As shocked and disappointed as many - both...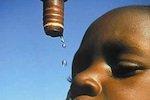 Maude Barlow - Recently, I had the honour of speaking at a fundraiser for the victims of the famine in the Horn of Africa, organized by local health-care providers Dr. Farook Hossenbux and his nurse and partner Geri Hossenbux. Speakers included a representative from Doctors Without Borders, local groups raising money for the cause and local artists. Several mentioned the phenomenon of "donor fatigue" in this case and puzzled about why it was so hard to raise money for a crisis threatening as many...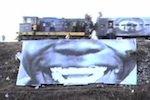 INSIDE OUT is a large-scale participatory art project that transforms messages of personal identity into pieces of artistic work. Participants are challenged to use black and white photographic portraits to discover, reveal and share the untold stories and images of people around the world. These digitally uploaded images are made into posters and sent back to the project's co-creators for them to exhibit in their own communities. JR, innovator and collaborator in the INSIDE OUT...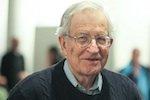 Noam Chomsky - We are approaching the 10th anniversary of the horrendous atrocities of September 11, 2001, which, it is commonly held, changed the world. On May 1st, the presumed mastermind of the crime, Osama bin Laden, was assassinated in Pakistan by a team of elite US commandos, Navy SEALs, after he was captured, unarmed and undefended, in Operation Geronimo. A number of analysts have observed that although bin Laden was finally killed, he won some major successes in his war against the U.S. "He...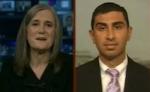 A new report by the Center for American Progress called "Fear, Inc.: The Roots of the Islamophobia Network in America" shows how a small group of self-proclaimed experts backed by a host of donors are spreading fear and hostility toward Muslims in the United States. According to the report, these so-called experts peddle Islamophobia in the form of books, reports, websites, blogs and carefully crafted anti-Islam talking points. It also notes that right-wing Norwegian murderer...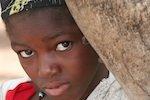 Liepollo Pheko - Africa is again becoming a "country" in the popular discourse of Western media intent on rebranding the entire continent as the eternal basket case. Despite North Africa's Arab Spring (which has inspired a global movement against corrupt and undemocratic leadership) and the birth of Africa's 54th state, Southern Sudan (the result of the Sudanese people's will expressed via a referendum), the idea of Africa as an uninterrupted landscape of human suffering...