September 2011
Visit the archives.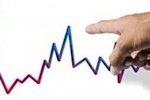 Saliem Fakir - Credit rating is a weighty obligation. Credit rating agencies (CRAs) can either boost a country's fortunes or bring it down. CRAs are privately owned agencies that specialize in investigating the credit worthiness (ability to pay back) of governments and companies. CRAs assign credit ratings for issuers of debt-like securities (such as, bonds in the case of governments) that can be traded. The record of CRAs, though, has been mixed and has been scrutinized for some time now. In 2003,...
Conn Hallinan - Is current U.S. foreign policy in Africa following a blueprint drawn up almost eight years ago by the right-wing Heritage Foundation, one of the most conservative think tanks in the world? Although it seems odd that a Democratic administration would have anything in common with the extremists at Heritage, the convergence in policy and practice between the two is disturbing. Heritage, with help from Joseph Coors and the Scaife Foundations, was founded in 1973 by the late Paul Weyrich, one of...

President Obama publicly confirmed Monday that the United States will oppose any attempt by the Palestinians to achieve statehood at the United Nations, but Palestinians leaders are still vowing to move ahead with their bid for statehood this week. What will the ramifications of a U.S. veto be? For more, Democracy Now speak with Massachusetts Institute of Technology Professor Emeritus, Noam Chomsky. "If the Palestinians do bring the issue to the Security Council and the US vetoes it,...
Mandisi Majavu - Reading the 11th Commission for Employment Equity (CEE) Annual Report, which details the status of employment equity in South Africa, I was reminded of a report that Dr Sabie Surtee and Professor Martin Hall wrote two years ago. In that report titled, 'Transformation: African People in the Western Cape', Dr Surtee and Professor Hall conclude that the labour market in South Africa remains "highly inequitable." Two years later, the 11th CEE Annual Report makes similar...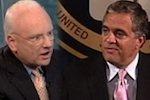 In the run up to 9/11, high ranking CIA officials, including the Director of Central Intelligence (head of the CIA), George Tenet, were aware that two of the 9/11 hijackers had entered America in the year 2000. However, they withheld this information from the FBI and "more or less lied" about it to the US Congress and the 9/11 Commission in the aftermath of the attacks on the World Trade Centre and the Pentagon. Richard Clarke, a former counter-terrorism adviser to the Bush...
Richard Pithouse - The words that escaped from Darren Scott's private life and crashed into the public realm via an argument in a bar are no unique perversion. For anyone with any doubts about the extent to which white racism not only spills over into the new order but also continues to reinvent itself the comments sections on news and analysis websites, spaces that enable public anonymity, make for dispiriting reading. But with the exception of extreme figures like Steve Hofmeyer white racism is a...