September 2011
Visit the archives.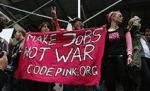 Demonstrators are marching on Wall Street in a campaign dubbed "Occupy Wall Street," which began on Saturday, 17 September 2011, when thousands gathered in New York City's Financial District. Inspired by the massive public protests in Cairo's Tahrir Square and Madrid's Puerta del Sol Square, hundreds have marched and slept in a park near Wall Street since Saturday. Ad Busters, a Vancouver-based culture-jamming magazine, put out a call for Saturday's protest...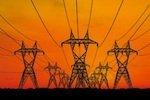 Glenn Ashton - The state has become a major driver of inflation. Our state owned port, railway, road, power and airport authorities have each increased prices at rates that far exceed our targeted or actual inflation rate. Consequently these so-called State Owned Enterprises (SOEs) collectively fuel further downstream inflation. How does it benefit South Africa if government fiscal policy, supposedly focused on inflation targeting as a key fiscal instrument, is ignored, not only in the breach but in...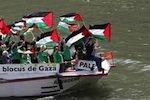 On 1 September 2011, the panel of inquiry established by the secretary general of the UN into events that transpired when Israeli commandos attacked a flotilla, which included Turkish ships en route to break the blockade on Gaza, found that while Israel did use excessive force, boarding the ships was legal because the blockade on Gaza is legal. However, talking about the findings of the Palmer Report, Michael Ratner, the president of the Centre for Constitutional Rights, an American...

Released earlier this year, Two Worlds is a documentary that according to its makers, "questions why South Africa has one of the greatest divides between rich and poor." Noting that inequality is no longer a phenomenon exclusive to the developing world and that poverty is now very much prevalent in the developed world, this 28 minute film uses South Africa as a case study to probe questions about inequality for a global audience. Visit the Two Worlds website to learn more about the...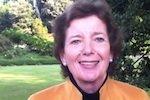 Speaking on the 10th anniversary of the 9/11 attacks, former President of Ireland and UN High Commissioner for Human Rights from 1997-2002, contends that "there were many mistakes made in response to those terrible attacks. The worst in my view was to start a war on terrorism. I pleaded at the time that we should treat these terrible atrocious acts as crimes against humanity and focus on going after the criminals." "When you declare a war, its easier to erode standards,...

The African Union (AU) met in Pretoria this week. Columbia University professor and Africa scholar Mahmood Mamdani is interviewed by Democracy Now. He gives his take on the regional and global implications of NATO's intervention in Libya, which he says threatens to increase the militarization of the African continent. Mamdani argues,"The contention over Africa has become intense over the last decade. There has almost been a complete reversal of positions that existed during the...