September 2011
Visit the archives.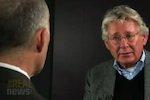 On Thursday, stock markets around the globe crashed again -- likely due to concerns about the crisis in Europe and perhaps profound concern about the growing recession around the globe. Investors immediately started buying US dollars and American treasury bills. Thus, despite ongoing predictions about the crash of the US dollar, quite the contrary seems to be happening. Helping to make sense of this latest development is Prof. Leo Panitch, author of the book, "In and Out of...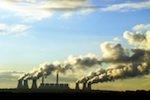 Saliem Fakir - The United Nations Framework Convention on Climate Change (UNFCCC) negotiations to be hosted in Durban later this year, with this round of talks commonly referred to as COP 17, must not be seen in isolation of the troubled waters gnawing at the knees of multilateral environmental agreements (MEAs). Things aren't working like they used to or perhaps never really worked. The rupture between environmental values and economic growth has always been there and bodes ominously for the future...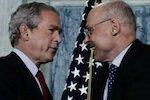 In the first episode of Meltdown, we hear about four men who brought down the global economy: a billionaire mortgage-seller who fooled millions; a high-rolling banker with a fatal weakness; a ferocious Wall Street predator; and the power behind the throne. The crash of September 2008 brought the largest bankruptcies in world history, pushing more than 30 million people into unemployment and bringing many countries to the edge of insolvency. Wall Street turned back the clock to 1929....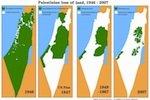 Sandy Tolan - The State to Which the U.N. May Grant Membership Is Disappearing It's the show that time and the world forgot. It's called the Occupation and it's now in its 45th year. Playing on a landscape about the size of Delaware, it remains largely hidden from view, while Middle Eastern headlines from elsewhere seize the day. Diplomats shuttle back and forth from Washington and Brussels to Middle Eastern capitals; the Israeli-Turkish alliance ruptures amid bold declarations from the...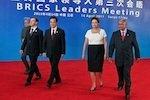 Pepe Escobar - This Thursday, in Washington, finance ministers and central bank governors of the BRICS group of emerging powers - Brazil, Russia, India, China and South Africa - will get together and, in the words of Brazilian Finance Minister Guido Mantega, "Talk about what to do to help the European Union get out of this situation." Hold your horses. Is this an emerging cavalry to the rescue? Could this be the end of the eurozone (eurotrash?) self-induced liquidity panic? Or is...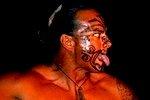 Charlene Houston - The discerning tourist knows that cultural displays are staged by locals to meet her expectations. Those responsible for the opening ceremony of the 2011 Rugby World Cup in New Zealand understood that the world wanted a unique, definitive 'kiwi' experience. While I enjoyed the ride, revelling in the journey through the indigenous Maori people's history complete with interpretative script, I thought about our own staging of culture in South Africa. What is the gaze we...