September 2009
Visit the archives.
In this timely interview, one year after the closure of Lehman Brothers, which coincides with the anniversary of the global financial crisis, The Real News Network talks to Sony Kapoor, Managing Director of Re-define.org. Kapoor is an ex-Lehman Brothers investment banker who now applies his skills for social benefit. He sheds light on the intriguing world of financial markets, exposing the house of cards we familiarly refer to as the international financial system. *** PAUL JAY: Welcome to...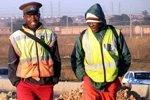 Saliem Fakir - One of the obvious and glaring things about the financial crisis is how much of it involves saving the rich rather than the poor. And, how much the poor continue to be disadvantaged by the failures and reckless pursuits of the rich – there is certainly a deferment of their interests. Noam Chomsky, in a recent article of the Boston Review (September/October 2009), showed how other pressing crises such as food shortages, desertification and lack of progress on the Millennium Development...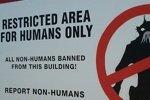 Richard Pithouse - In the cities of the global South elites are often desperate to repress the reality of the shack settlement. Maps are printed in which shack settlements appear as blank spaces, laws are passed that assume that everyone can afford to live formally and, in the name of order and development, the poor are beaten out of the cities. The great elite fantasy is the creation of 'world class cities' – shiny, securitised nowherevilles in which the poor understand that their place is to live in...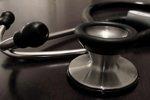 Glenn Ashton - South Africa's dual healthcare system depicts a crudely unjust and shameful state of affairs. To state the obvious, our grossly unequal system is typified by a world-class privately funded health care system serving a narrow group of materially comfortable South Africans; sharply contrasted against a hopelessly inadequate state-funded public health care system, which the majority of South Africans, under conditions of poverty and powerlessness, use at their peril. The...
In January 2009, filmaker Oliver Stone traveled to Venezuela to interview President Hugo Chavez. Stone says, "Chavez is as much of a threat to the system as Castro was. He's a great example. If he succeeds, it will be the first time in Latin American history, except for Castro, where he's led an entire region away from the United States' economic controls." Stone's film about Chavez, "South of the Border" premiered at the Venice Film festival....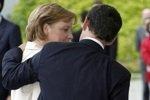 Sarah Anderson - Since the eruption of the economic crisis last fall, armies of corporate lobbyists have been battling to keep even modest changes in executive compensation rules off the legislative table. Their most common argument: pay restrictions will drive "top talent" out of U.S. firms and into the welcoming arms of higher-paying European companies. This argument has always been laughable. Was it really a résumé-builder to lose trillions of dollars in financial wealth and drive...