August 2011
Visit the archives.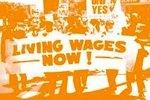 Charlene Houston - It is winter in South Africa and this means it is also bargaining time for union leaders and employers. Strikes and deadlocks at bargaining councils have been dominating news headlines in recent weeks. Agreements between employers and workers have been reached in the metal and steel industry, petroleum sector and most recently with the 200,000 gold miners that also went on strike. Not all strikes and negotiations have ended. At the time of writing, union representatives of...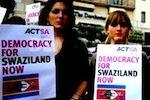 Liepollo Pheko - Given the democratic deficit in Swaziland, South Africa's 2,4 billion Rand bailout to the kingdom throws open a question about the nature and exigency of neighbourliness within the Southern African Development Community (SADC) and begs some comparisons with Europe's problem child Greece. Questions have been raised about the extent to which South Africa ought to have taken responsibility for bailing out Swaziland in the midst of service delivery protests, wage strikes and...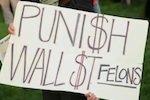 The richest 1% of US Americans earn nearly a quarter of the country's income and control an astonishing 40% of its wealth. Inequality in the US is more extreme than it's been in almost a century — and the gap between the super rich and the poor and middle class people has widened drastically over the last 30 years. As low and middle class wages stagnate and unemployment remains above 9%, Republicans and Democrats are tussling over whether to slash funding for the medical and retirement...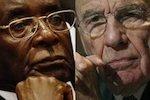 Glenn Ashton - The media will always be a contested space. Some insist there should be no controls over the amorphous beast that is the media; others insist we cannot have a free-for-all. In South Africa we presently walk an uneasy middle road between a free press, a powerful public broadcaster as well as corporate and political oligopolies, which wish to place self-serving limits on our freedom of expression. The sleazy British phone hacking scandal within the extensive Murdoch media empire poses a...
Saliem Fakir - The debate on foreign direct investment (FDI) follows the same superficial rhetoric that gathers around the debate on nationalisation. This issue has gathered somewhat of a storm following Walmart's acquisition of Massmart. The South African government has appealed the Competition Tribunal's decision to grant the merger on what it perceives to be a deal on the cheap. It wants a more expansive commitment from Walmart so that the merger leads to deep roots rather than shallow...