June 2013
Visit the archives.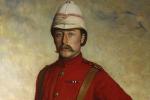 Sreeram Chaulia - The British government's offer of monetary compensation of £20 million to over 5,000 living Kenyan survivors of systematic torture during the Mau Mau anti-colonial revolt is a historic reckoning with an ugly past. Instead of bringing the sordid chapter of crimes committed against nationalist movements to closure, this settlement is bound to trigger other claims in the former colonies of Pax Britannica. It also augurs a thorough re-evaluation of European colonial empires and...
Glenn Ashton - Perhaps the greatest single failure of governance in the new democratic dispensation is situated at the local government level. While some improvement has occurred, the lives of far too many citizens, especially those in small towns and rural areas, remain fundamentally unchanged. Desperate migrants from rural areas to the urban heartlands are also seriously compromised, competing directly with better-equipped, more skilled economic refugees from elsewhere on the subcontinent. The term...


Economist Richard Wolff joins Bill Moyers to shine light on the disaster left behind in capitalism's wake, and to discuss the fight for economic justice, including a fair minimum wage. A Professor of Economics Emeritus at the University of Massachusetts, and currently Visiting Professor in the Graduate Program in International Affairs of the New School, Wolff has written many books on the effects of rampant capitalism, including Capitalism Hits the Fan: The Global Economic Meltdown and...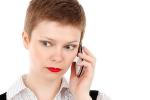 Brad Jacobson - In her 2011 book Disconnect, National Book Award finalist, former senior White House health advisor and internationally regarded epidemiologist Devra Davis revealed that the cellphone industry is knowingly exposing us to dangerous levels of electromagnetic radiation. No small problem when you consider that of the roughly 7 billion people on this planet, about 6 billion of us now use mobile phones. In a recent analysis for the Huffington Post, Davis examined the cellphone industry's...
Gordon Bennett - Some people see Botswana as a beacon of democracy in Southern Africa. Those who regard respect for minorities as the true hallmark of a democracy, however, might take a rather different view. For years successive governments have ridden roughshod over the rights of Botswana's most vulnerable minority, the Kalahari Bushmen. It seems that they do not chime with the "progressive" image that the country wants to project, and must be made to mend their ways until they do. If a...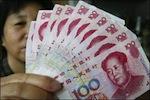 China will soon surpass America to become the world's largest economy. What surprises people most is the fact that China has managed its rapid economic growth despite being a single-party state ruled by a Communist party. How does a politically repressive state produce such an enormous middle class of consumers that have now become the engines of the Chinese economy? SACSIS' Fazila Farouk speaks to Saliem Fakir of the World Wildlife Fund (and regular SACSIS columnist) about his...