June 2011
Visit the archives.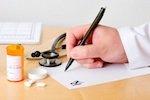 Anneli Rufus - Let's say an abuse-ridden childhood has left you with PTSD that sparks panic whenever you hear shouts, even on TV. Or let's say a bad accident has saddled you with crippling anxiety and chronic pain. Now let's say that you could ease -- or even cure -- these woes with prescription psiloscybin. Prescription ecstasy. Prescription LSD. If a growing phalanx of scientists get their way, those prescriptions could be yours within 10 years. Research into the medical benefits of psychedelic drugs is...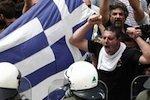 Mark Weisbrot - The European authorities are playing a dangerous game of "chicken" with Greece right now. It is overdue for U.S. members of Congress to exercise some oversight as to what our government's role is in this process, and how we might be preparing for a Greek debt default. Depending on how it happens, this default could have serious repercussions for the international financial system and the U.S. (and world) economy. The U.S. government has a direct and significant role...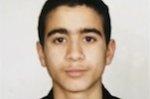 You Don't Like the Truth - 4 days inside Guantánamo is a documentary based on security camera footage from the Guantánamo Bay prison. According to the makers of this documentary, "This encounter between a team of Canadian intelligence agents and a child detainee in Guantánamo has never before been seen. Based on seven hours of video footage recently declassified by the Canadian courts this documentary delves into the unfolding high-stakes game of cat and mouse...

US President, Barack Obama's plan to draw down US troops in Afghanistan still leaves more in the country than when he came into office. In a televised address, Obama said he will also bring home another 23,000 troops by the end of summer in 2012, leaving around 70,000 military forces, plus thousands of contractors. Democracy Now discusses the longest war in US history with Gareth Porter, an investigative journalist and historian specializing in US national security policy....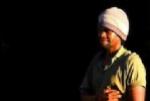 Ebrahim-Khalil Hassen - "Feel it, it is here!" This slogan somewhat incredulously reminds us that South Africa hosted the 2011 World Cup. A year on, the slogan still resonates in our conversations. However, another catchphrase, the "ticking time bomb," has emerged to underscore the strong possibility of a youth uprising in the future. The recognition that South Africa faces a significant challenge, especially with respect to including young, unemployed, African males in our economy, marks...
Michelle Pressend - The adoption of the Convention Concerning Decent Work for Domestic Workers on 16 June at the 100th International Labour Conference of the International Labour Organisation (ILO) was a momentous occasion for domestic workers around the world. This Convention sets out global standards to ensure decent working conditions for domestic workers, which the 183 Member States of the United Nations (UN) will have to implement, as the ILO is a UN agency. Domestic workers often referred to as...