May 2015
Visit the archives.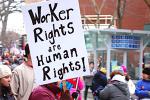 Anna Majavu - May Day 2015 has just been observed and celebrated by the global community, but around the world, including here in South Africa, hundreds of thousands of workers are toiling under "zero hours" contracts where they can get jobs, but never actually work or be paid. Under zero hours' contracts, workers have to guarantee their availability to employers, but in effect remain on unpaid standby all week waiting to be called to work. A zero hours contract worker may eventually only...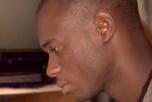 Some of the worst recent violence against migrants in South Africa - who many locals accuse of taking their jobs - happens in neighbourhoods of extreme poverty. A 2014 World Bank study found that about half of South Africa's urban population lives in informal settlements or townships. The report argued that they are home to about 60 percent of the country's unemployed. While the South African government claims it will tackle what it describes as the root causes of the problem,...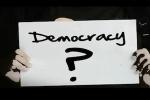 VICE News traveled around the world speaking to people about democracy and differences in global attitudes towards popular rule. Covering many countries on almost all continents, VICE found young people disillusioned with the manner in which democracy is applied. People understand democracy to be a system of governance where elected politicians act out the wishes of the people who put them into power. It's "peoples' power", but overall there's a sense that...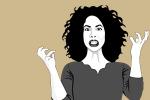 Sometimes being moody is a good thing. For women, small fluctuations in mood allow for a more personal analysis of one's emotions. Expressing these emotions is important, argues psychiatrist Julie Holland who discusses the many benefits of small bad moods and why trying to suppress them through unnatural remedies is not a good idea. "The idea of why being moody can be good for you has to do with taking advantage of one of the biggest assets that women have, which is intuition. Knowing...