May 2015
Visit the archives.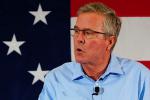 The Iraq War has become a major issue in the U.S. 2016 presidential election. Reversing an earlier stance supporting the Iraq war, under immense pressure for the statement, Jeb Bush, Republican presidential hopeful and brother of George W. Bush, recanted days later saying that he would not have invaded Iraq if he had known President Saddam Hussein did not have weapons of mass destruction. Meanwhile a former CIA official and intelligence briefer to President George W. Bush acknowledged that...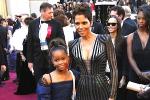 Anna Majavu - Diversity in casting is said to be "at its peak". Industry publications, such as Deadline Hollywood, have written of a "noticeable shift" towards the casting of Black actors lately, particularly in new TV series screened all over the world such as 'Love is a Four Letter Word', 'How to Get Away With Murder', and 'Endgame'. This is a marked difference from the way things have always been done in Hollywood and other major centres of...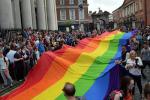 Roisin Davis - Until very recently Ireland was, as the saying goes,"a nation run by men in dresses" (cassocks). Perhaps this is why the image of someone in a dress—a form-fitting rose-pink dress—was one of the most captivating to come out of Dublin on Saturday: drag queen Panti Bliss (real name Rory O'Neill) addressing a cheering crowd shortly after it became known that the nation would be the first to legalize same-sex marriage through a popular vote. Not only was the...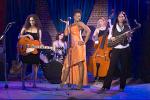 There's never been a better time to become a recording artist. Recording is cheaper than ever; bands have direct access to fans and record labels are no longer gatekeepers. The same is true for visual art. More people are choosing to be artists, and last year the art market reached a record US$66 billion in global sales. But who is really benefitting from this brave new world? In the music industry, 99% of recording artists share 23% of global revenue, meaning that 1% share 77% of global...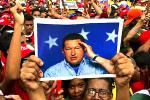 Steve Ellner - Leftists in Venezuela put forward a number of different explanations for the pressing economic difficulties and growing discontent that beset the nation and increase the possibility of an opposition takeover of the National Assembly in this year's elections. High on list of explanations is an unfavourable comparison between the charisma and political acumen of Hugo Chávez and the inferior leadership qualities of his successor, President Nicolás Maduro. (This same line of...
Walden Bello - The late Singapore strongman Lee Kuan Yew famously argued that Asia was no place for liberal democracy. Instead, he argued for a kind of soft authoritarianism guided by "Asian values," where the harmony of a one-party state trumped the messiness of competitive elections. For years, many of his peers seemed to agree. Then, when Burma's military took its baby steps away from dictatorship four years ago, it seemed that in a region where the merits of authoritarianism and...