March 2015
Visit the archives.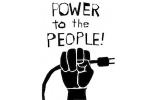 Dale T. McKinley - AMANDLA NGAWETHU! We hear it all the time and many regularly shout it. Indeed, 'Power to the People!' has been a crucial part of South Africa's political vocabulary for decades, first as the sole preserve of those in the anti-apartheid struggle, but now as an almost generic democratic slogan. While the slogan has always been largely defined by a macro-frame of political and social struggle, the ongoing and intensified electricity crisis has given a new twist to its...
Jane Duncan - On 21 March 1960, the apartheid police opened fire on a crowd of protestors in Sharpeville, killing 69 people. Five decades on, post-apartheid South Africa remembers these events on Human Rights Day. The government has attempted to depoliticise the event, shifting the day from one that is associated with the Pan Africanist Congress (PAC) to one that South Africans generally commemorate, irrespective of their political persuasions. Yet the annual commemoration of this day did not stop a...

In today's world, we absorb five times as much information as we did in 1986. We've created a world that has 300 exabytes of information - that's 300 followed by 18 zero's - and we are assaulted by it everyday. In order to cope, we multi-task. But neuroscientists have discovered that multi-tasking doesn't really exist. What's actually happening is that our brains are rapidly shifting focus from one thing to the next, as we fractionate information into very small...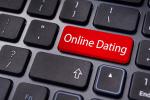 Mandisi Majavu - Last month Christian Rudder, co-founder of OkCupid, an online dating website, released statistical data collected over a five-year period about how people who subscribe to the website 'weigh race in deciding attraction'. The data doesn't reveal any new insights into the issue, which people of colour are not already aware of. For instance, according to OkCupid, "racial bias has intensified a bit" with respect to how people choose romantic partners. Basically...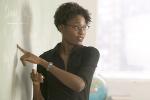 Anna Majavu - South Africa has a growing number of unemployed teaching graduates, especially Black teaching graduates. When Dr Blade Nzimande took office as Higher Education minister, he increased the number of bursaries for teacher training, supposedly to remedy the extreme shortage of teachers. Last year, R2.4-billion was allocated by the Higher Education ministry to providing scholarships for study in "scarce skills" areas, including bursaries for the Funza Lushaka teachers' training...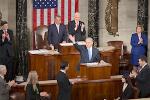 Lauren McCauley - As Israel Prime Minister Benjamin Netanyahu enjoyed no less than 26 standing ovations during his speech before the United States Congress on Tuesday morning, the resounding applause did not include the clapping hands of nearly sixty lawmakers who did not attend the controversial address. Independent Senator Bernie Sanders (Vt.) joined 56 Democratic lawmakers in the boycott, which was seen by many as snub to the powerful Jewish-American lobby group, the American Israel Public Affairs...