March 2015
Visit the archives.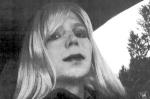 Sarah Lazare - Famed whistleblower Chelsea Manning just achieved a limited—but important—triumph in her battle for gender affirmation as she serves out her 35-year sentence in Army prison: a court order mandating that the military officially stop referring to her using male pronouns. Manning, who is a transgender woman, has vigorously pressed the military to use correct pronouns and provide gender-affirming medical care, despite the hostility she has faced from Fort Leavenworth, Kansas prison...


The Internet and social media have accelerated the pace of news consumption and readers have grown addicted to news snacking. The situation has reached crisis proportions with journalists themselves relying on social media and often getting facts wrong in their haste to release stories. A counter movement, the slow journalism movement, has hit the breaks to preserve the true essence of journalism. With names such as Delayed Gratification, Long Play and Retro Report, these publications are...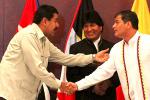 This week President Barack Obama issued an executive order placing sanctions on seven Venezuelan officials for alleged human rights violations against opposition protesters since February 2014. His order will freeze the officials' assets and block their entry to the U.S. Several Latin American leaders have denounced the move with the Maduro government responding by demanding that the U.S. embassy in Venezuela reduce its staff by 80%. U.S. citizens are now also obligated to apply for visas...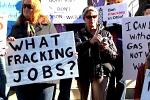 Saliem Fakir - As the government presses ahead with fracking, it is not entirely certain whether all South Africans will reap the rich rewards proponents are punting. There is still some way to go. While exploration rights are being processed there is a legislative mountain that must still be climbed. The legislative terrain ranges from the passing of revisions to the Mining Act to the finalisation of water and drilling regulations as well as government's desire to establish a Strategic...
Andrea Germanos - A group of global women aims to wage peace with a milestone walk across the 2-mile wide Demilitarized Zone (DMZ) that separates North and South Korea, and a call for an end to the state of war that has affected millions for over six decades. The organizers announced the International Peacemakers' Walk for Peace in Korea on Wednesday during the United Nation's 59th Commission on the Status of Women. Honorary co-chairs of the peace walk are Nobel Peace Laureate Mairead Corrigan...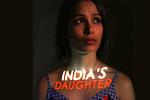 The fact that the Indian government has banned India's Daughter, the BBC documentary that features the mass protests that erupted in India after the rape and tragic death of Jyoti Singh in 2012, has received much media attention. But, Professor of English at the University of Cambridge, Priya Gopal argues that the film has actually divided Indian feminists. There are those who believe that the film is important because it brings awareness to the issue of rape. But there is also a...