December 2009
Visit the archives.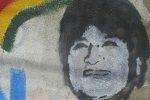 Benjamin Dangl - Bolivian President Evo Morales was re-elected on Sunday, December 6th in a landslide victory. After the polls closed, fireworks, music and celebrations filled the Plaza Murillo in downtown La Paz, where MAS supporters chanted "Evo Again! Evo Again!" Addressing the crowd from the presidential palace balcony, Morales said, "The people, with their participation, showed once again that it's possible to change Bolivia… We have the responsibility to deepen and accelerate...
The city of Cape Town appears intent on rounding up homeless people and shipping them off to temporary camps, in an effort to sanitize the city for the 2010 soccer world cup. Though organizers of the world cup insist that they are trying to "integrate" the homeless with the event, there are still persistent reports that the homeless are in danger of being completely marginalized by the 2010 soccer world cup. For more details about the challenges faced by the homeless in Cape Town...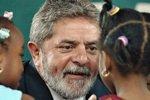 Alexandre Luis Schultz Bier - "Swiftness, audacity, courage and creativity to unfold new ways," are the words, Brazilian president and former trade union leader, Luiz Inácio Lula da Silva, declared at the onset of his second presidency on 01 January 2007. In contrast to the ceremonial pomp of his first presidential inauguration in 2003, when several heads of state were present and when the streets of the country's capital, Brasilia, were taken over by more than 150,000 people, this time the...
Glenn Ashton - South African agricultural policy is obsessed with market driven agricultural models while disproportionately high numbers of our people remain hungry. This is a hangover from our historical legacy, which continues in the form of internal and external neo-liberal pressures on government to conform to the tyranny of the market. Sure, lip service has been paid to evolving small farmers and pursuing food security. In 1992 a policy called the Integrated Food Security Strategy was...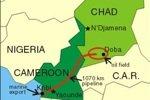 Brendan Schwartz and Valery Nodem - In 2000 Big Oil, the World Bank, and two corrupt dictators teamed up to launch the Chad-Cameroon Oil Pipeline Project. Years on, the media attention is subsiding while the negative impacts of the pipeline worsen daily. Know Chad? If you've heard of Chad -- no, not the Bengals' Ochocinco -- you probably haven't heard anything good about it. Almost continuous war since independence and its involvement the Darfur conflict have gotten Chad nothing but bad press. One author...
While Western countries hysterically fuss about an impending 'nuclear threat' from Iran - threatening war, sanctions and global isolation - Iran is quietly going about building bridges with other powerful countries in our increasingly multi-polar world. "Luladinejad" is a term coined by journalist Pepe Escobar, to describe the "axis of business" between Brazil and Iran. Iran's Mahmoud Ahmadinejad travelled to Brazil with 200 Iranian businessmen in late...