November 2013
Visit the archives.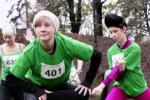 On the first day of the U.N. Climate Meeting in Warsaw, young people from around the world joined with the newly formed Polish Youth Climate Network to release a climate video mocking the coal industry and promoting a clean energy future. The title of the video, "Race for Energy Independence," is a play on the Race for Independence, a running race that takes place on November 11 in Warsaw every year to commemorate Polish independence. In the video, young people compete in a...
Glenn Ashton - This week the latest round of climate negotiations, the 19th Conference of the Parties (COP19) is meeting in Warsaw Poland, to grapple with the stalled Climate Change Convention. At the opening of the conference Dr Alicia Illinga, a Filipina delegate highlighted how her country had already been hit by 22 typhoons this year. The devastating Typhoon Haiyan, the most powerful typhoon to have ever made landfall, hit the Philippines on the eve of the conference, causing thousands of fatalities and...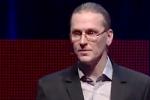 Recent events have exposed the fact that the U.S. is performing blanket surveillance on any foreigner whose data passes through an American entity -- whether they are suspected of wrongdoing or not. This means that, essentially, every international user of the Internet is being watched. Finnish computer expert, Mikko Hypponen asks: How can we protect digital privacy in the age of government surveillance? He says, "If we need a big brother, I would rather have a domestic big brother than...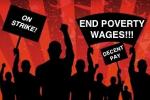 Frank Meintjies - This has been a tough year as far as labour relations go. There have been numerous strikes and many of them have been characterised by violent clashes. The length of the strikes has also taken its toll. Companies, workers involved and members of the public have all faced the adverse effects of major labour conflicts. The wave of strike action has triggered another round of the blame game. A huge segment of the public blames unions for strikes. Many go further and accuse unions of damaging...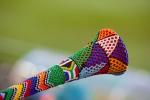 Fazila Farouk - Birthdays and anniversaries are treated as milestones for reflection by many people, so it's no surprise that Freedom Day, 27 April 2014, South Africa's looming 20th anniversary as a democracy has unleashed a barrage of commentary aimed at reflecting on the country's development. Debates are heightened by the fact that the momentous anniversary coincides with the country's forthcoming 2014 general elections. It's the 5th time that South Africans will go to the...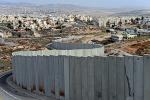 Israeli negotiators are demanding that Palestinians concede their future state border at the separation wall along the West Bank. Palestinians say this amounts to an illegal land grab, as the separation wall crosses the internationally recognized 1967 Green Line. This idea that the wall can be considered an international border is a preposterous idea, argues Shir Hever, an economist from an Israeli-Palestinian organisation. Israel can make this claim, as long as the U.S. is willing to...