November 2013
Visit the archives.

South Korea is planning to implement a new bill that would regulate video games as a controlled substance, like drugs or alcohol. According to government data, 11% of Korean youth and 6% of adults are addicted to the Internet, and 61% of those addicts use the web for online gaming. Many argue that authorities have drawn the wrong conclusion from this data and fail to see what might have caused the addiction in the first place. Korea's gaming bill is backed by fifteen...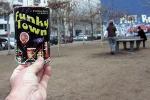 Lucy McKeon - Confronting the national past—an important and ongoing exercise for any nation—is especially fraught for a country like Germany, whose recent pasts perhaps more urgently beg for confrontation than most. And so it is that Germany is known for its formalized memorialization of these regretted pasts, in the form of museums, monuments, exhibitions and tours. (One current debate in Berlin centers on whether Tempelhof Field, a former Nazi airport-turned-park, should remain undeveloped...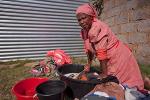 Gillian Schutte & Sipho Singiswa - Oppression, when written about, is often reduced to one layer of suffering. Yet when one unpacks the lives and narratives of the poor it becomes clear that their struggle to survive takes place under many layers of oppression. Layer One: The History of Racial Oppression The most obvious layer of oppression is that of a history of colonialism, labour and apartheid. Colonialists created 'race' as a way of oppressing the colonised. This race construct was created on the...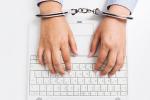 WikiLeaks has published the secret text to part of the biggest U.S. trade deal in history, the Trans-Pacific Partnership (TPP). For the past several years, the United States and 12 Pacific Rim nations have been negotiating behind closed doors on the sweeping agreement. A 95-page draft of a TPP chapter released by WikiLeaks on Wednesday details agreements relating to patents, copyright, trademarks and industrial design, showing their wide-reaching implications for Internet services, civil...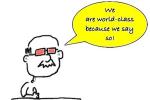 Dale T. McKinley - "A council member told me we are too dirty to fish there … they are putting on a party to tell the world it is a beautiful country, but poor people are being trampled on." That's what Durban fisherman Khalil Adam told a journalist after hearing that he and thousands of fellow fisherfolk had been barred from Durban's piers just a few months before South Africa's hosting of the 2010 Soccer World Cup. And, what was the reasoning behind Durban...
Richard Pithouse - Being against [one form of] evil doesn't make you good. - Ernest Hemingway, Islands in the Stream, 1952 Over the last ten years or so there has been an extraordinary degree of popular protest in South Africa. The seemingly incorrigible elitism of the higher reaches of our public sphere has meant that, particularly in the absence of sustained formal organisation, popular protest has seldom won the right to represent itself in this space. For years the media, NGOs, academy and political...