October 2013
Visit the archives.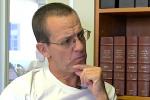 Private healthcare costs are spiraling out of control in South Africa. So much so that our Competition Commission has launched an inquiry into the high cost of private healthcare in South Africa. SACSIS' Fazila Farouk caught up with executive director of SECTION27, Mark Heywood, to find out if this market inquiry will go far enough in its investigation to get to the bottom of the problem. We discovered that the inquiry might not even get off the ground if the private healthcare sector gets...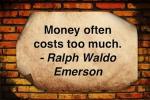 We have drifted from a market economy to a market society and one of its most corrosive effects is un-commonality, argues Harvard academic, Michael Sandel. Those who are affluent and those who have modest means lead separate lives. This isn't good for democracy. Democracy doesn't require perfect equality, but what it does require is that citizens share in a common life. What matters is that people of different social backgrounds encounter one another in the ordinary course of life...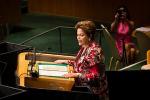 Laura Carlsen - Without a doubt, the 68th UN General Assembly will be remembered as a watershed. Nations reached an agreement on control of chemical weapons that could avoid a global war in Syria. The volatile stalemate on the Iran nuclear program came a step closer to diplomacy. What failed to make the headlines, however, could have the longest-term significance of all: the Latin American rebellion. For Latin American leaders, this year's UN general debate became a forum for widespread dissent...

Drilling for oil and gas releases chemicals into the air, chemicals that in low concentrations (parts per trillion) can affect how babies develop in the womb. Many of these chemicals are not monitored or measured despite the fact that they may also cause cancer, neurological, or immunological problems. Dr. Theo Colborn, president of The Endocrine Disruption Exchange, looks at the health consequences of drilling for fossil fuels. Nobody is measuring all the chemicals that are being...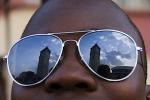 Dale T. McKinley - Given the just-concluded Broad-Based Black Economic Empowerment (BBBEE ) Summit, it is a good time to take a critical look at this flag-bearer of government's approach to post-apartheid racial and economic 'transformation'. It is not a flattering picture. To start with, the entire edifice of BBBEE is based on the notion of 'transformation' being realised through the gradual expansion of private involvement and ownership of business (whether that is through...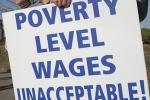 Frank Meintjies - Some workers earn nothing – they survive on tips. Some earn a daily rate that barely covers the costs of commuting to work and a square meal for the day. Then there are those who earn in the region of the median wage – about R3033 a month – but who fall prey to loan sharks and other debt collectors. For these and many other reasons, South Africa cannot but consider a single statutory minimum wage. The mechanism has the potential to help stitch together the frayed edges of...