October 2011
Visit the archives.
Glenn Ashton - Climate change predominantly impacts those who have benefited least from fossil fuelled industrialisation. The poor have less social, economic and political capacity to adapt to climate change than the rich. The arrival of the global climate negotiating lobby on African shores must focus the minds of the world on how climate change impacts developing nations and how we propose to solve this problem. When the 17th Conference of the Parties (COP 17) to the United Nations Framework Convention...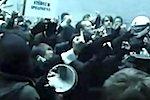 The third episode of Al Jazeera's must see documentary, Meltdown, looks at how the victims of the 2008 financial crash fight back. A protesting singer in Iceland brings down the government; in France a union leader oversees the kidnapping of his bosses; and thousands of families are made homeless in California. Hordur Torfason, an Icelandic singer, leads the way in holding protests over the country's economy, calling for the resignation of the government and new elections. Geir...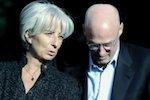 In the second episode of Al Jazeera's must see documentary, Meltdown, we look at how the financial tsunami swept the world. We hear about a renegade executive who nearly destroyed the global financial system and the US treasury secretary who bailed out his friends. Henry 'Hank' Paulson, the former CEO of Goldman Sachs and later an economic advisor to the US government; refused to bail out global financial services firm - the Lehman Brothers. Paulson said it was not the role of...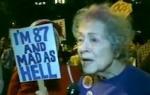 Labour unions and students joined the growing Occupy Wall Street movement in New York City on Wednesday in the largest march since the protest began 20 days ago. Tens of thousands marched from Foley Square to Zuccotti Park, renamed "Liberty Plaza," the site of the protest encampment where hundreds have been sleeping since Sept. 17. People of all ages and backgrounds were on hand for the march that drew tens of thousands into the streets in downtown New York City. Democracy...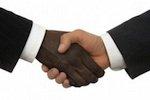 Saliem Fakir - The International Labour Organization (ILO) released a global jobs update at a recent G20 meeting. To date there are 200 million people without work and the problem of long-term unemployment, especially amongst the youth, is disturbingly chronic. Prospects for the next ten years don't look too good as many developed economies and developing countries are showing double-digit unemployment rates that have been on economic indicator charts for a while. Of late we have gone from one...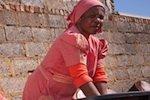 Dale T. McKinley - The first and most primary contradiction of the relationship between the Constitution and the majority of South Africans – who are black and poor - is to be found in the way in which the Constitution was forged. From the very beginning of informal talks in the mid-1980s involving the main component of the exiled national liberation movement - the ANC - and various representatives of the apartheid order, the process of negotiation out of which the Constitution would eventually...