October 2011
Visit the archives.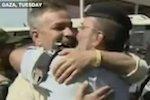 Five years ago Palestinian fighters launched a daring raid that ended in the capture of an Israeli Soldier, Gilad Shalit. The goal was to exchange him for the thousands of Palestinian prisoners in Israeli jails. That swap took place on Tuesday this week with 470 Palestinians and the Isreali soldier released in the first stage of a deal mediated by Egypt. Eventually a total of 1000 palestinians will go free. Despite this over 5000 prisoners will remain in Israeli jails. The deal...
Saliem Fakir - It could be argued that the climate change issue has become less about climate justice and more about new profits. In South Africa, the concept of the green economy is abuzz with nervous energy. There have been numerous conferences on the subject in light of the upcoming United Nations Climate Conference (COP 17) to be held in Durban later this year. But is "green growth" just about new markets and different types of goods that carry the green label? Is it just about greening an...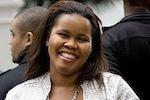 Mandisi Majavu - An article by a Mail & Guardian journalist accurately described Lindiwe Mazibuko, the Democratic Alliance (DA) spokesperson, as "a new kind of South African politician." I do not, however, subscribe to the view that Mazibuko is a new breed of South African politician simply because she watches Black Adder reruns to relax or because she enjoys drinking cabernet sauvignon at the "hip Societi Bistro." What makes Mazibuko a new generation of black politician is...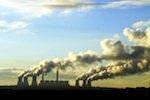 Michelle Pressend - When South Africa hosts the United Nations Climate Change meeting, COP 17 (17th Conference of the Parties), it will be make or break for the Kyoto Protocol. COP 17 is important because the first commitment period that legally bound developed countries to cut their emissions under the Kyoto Protocol comes to an end on 31 December 2012. If the meeting in South Africa does not agree to a second commitment period, COP 17 could be labelled, "the COP that killed the Kyoto...

The Occupy Johannesburg protest took place on 15 October 2011, World Revolution Day, as part of a global call to action against corporate greed and economic inequality. "Occupy" protests that took place worldwide on the day, have their genesis in the Occupy Wall Street movement. SACSIS headed down to the Johannesburg protest and spoke to some of the activists and participants about their involvement with the growing global movement against economic injustice. Editor's Note: You...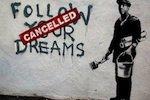 Fazila Farouk - It's always been understood that the one group with the greatest potential to bring about change is the youth. After all, it's their future that's at stake. And this year, young people all over the world have been at the forefront of news making struggles. The one thing we should not forget about Mohamed Bouazizi, the young Tunisian who set himself alight catalysing the fall of dictatorships throughout North Africa, is that his immediate demand was about direct...