October 2011
Visit the archives.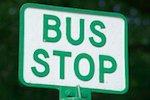 Charlene Houston - October 15, 2011 was World Revolution Day – a physical manifestation of the discontent sweeping through the world at this time. South Africans joined in the protest action. October has also historically been "Transport Month" in South Africa and as the long brewing discontent increasingly spills over, I can't resist wondering if we will see collective action emerging to champion public transport issues. The absence of organised public reaction to the pathetic...
Richard Pithouse - On Thursday and Friday this week the ANC Youth League will lead marches on the JSE, the Chamber of Mines and the Union Buildings. Julius Malema's disciplinary hearing is likely to be concluded earlier in the week and these protests are planned as a show of force intended to either weaken the resolve of the disciplinary committee or to make it look like a reactionary clique opposed to the interests of the people as a whole. Malema is power hungry, corrupt, authoritarian and brutish. But he's...

On 18 October 2011, Hilary Clinton was in Tripoli, Libya, and according to the Associated Press, said in unusually blunt terms, that the United States would like to see Muammar Gaddafi dead. "Well, two days later, they got their wish," says Paul Jay of The Real News Network. Jay talks to Firoze Manji, editor-in-chief of Pambazuka News about the significance of Gaddafi's death. "This was an extrajudicial killing supported by Hilary Clinton," says Manji.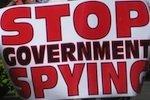 Jane Duncan - South Africa has a sorry history of its intelligence services being abused for political ends. In 1994, the country was promised that never again would those in power be in a position to misuse the state apparatus to spy on their political opponents. This promise was repeated after the bruising succession battle between then president Thabo Mbeki and his successor, Jacob Zuma, after evidence emerged that National Intelligence Agency (NIA) officials took sides in the battle. The NIA has...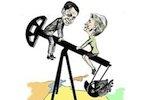 Pepe Escobar - Beware of strangers bearing gifts. Post-modern amazon and United States Secretary of State Hillary Clinton finally landed in Tripoli - on a military jet - to lavish praise on the dodgy Transitional National Council (TNC), those opportunists/defectors/Islamists formerly known as "North Atlantic Treaty Organization rebels". Clinton was greeted on Tuesday "on the soil of free Libya" (her words) by what the New York Times quaintly described as an "irregular...

Earlier this week, President George W. Bush spoke at an economic summit in Canada. Amnesty International called on the Canadian government to arrest Bush and either prosecute or extradite him for the torture of prisoners in the so-called "war on terror." Meanwhile, four men who say they were tortured in US prisons under the Bush administration lodged a private prosecution against the former president in a Canadian provincial court. The Center for Constitutional Rights and the...