October 2010
Visit the archives.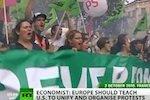 Militant protests have erupted across Europe over governments' austerity programmes. The European population is angered that they are being forced to pay for a crisis that they did not create. The news that jobs would be cut, pensions frozen and wages lowered, fired up the masses in Europe. Europeans have overcome their cultural and language differences in a common struggle against austerity programmes. In a historic event, coordinated strikes and demonstrations have occurred in...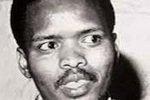 Liepollo Pheko - "History will be kind to me for I intend to write it," Winston Churchill said during World War II. A few weeks ago, the orgy of grief that accompanied the commemoration of 9/11 in the United States was televised across our television screens. It was replete with scenes of the fallen men and women and their grieving families and compatriots. It was human and dignified and even those of us who reject the ensuing War on Terror could understand and share in that loss and the grief....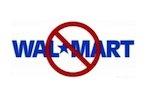 Wal-Mart is about to arrive in South Africa. Its imminent establishment highlights serious concerns about the company's impact on South African labour rights. Wal-Mart: The High Cost of Low Price is a feature length documentary that uncovers the retail giant's assault on families in America, where Wal-Mart's workers are among the most impoverished workers in the country. The film dives into the personal stories and everyday lives of families and communities struggling to fight...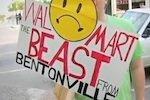 Glenn Ashton - So it looks like Wal-Mart may establish its African beachhead in South Africa. Rumours have flown around the South African business community for more than six months that Massmart, the South African based retail giant that includes well-known brands such as Dion, Game, Makro and Builders Warehouse, was a target for acquisition by the world's biggest company, the retail behemoth Wal-Mart. At the end of September the rumours were put to bed as Wal-Mart made a formal but...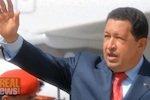 In recent days, the Venezuelan people elected a new national assembly. The Socialist Party led by Hugo Chavez and the opposition party, under the banner of Democratic Unity, more or less split the vote with a slight one percent advantage to the Socialist Party. Paul Jay of the Real News Network speaks with Gregory Wilpert, editor of Venezuelanalysis.com, to make sense of this latest development in Venezuelan politics. Is this a win or a lose for Chavez? According to Wilpert,...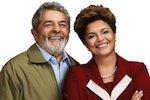 Democracy Now - In Brazil, some 135 million voters cast ballots on Sunday in a closely watched presidential election. Dilma Rousseff, the leading candidate to succeed President Luiz Inácio Lula da Silva, won the race but failed to gain the 50 percent of votes needed for an outright victory. If Rousseff wins the runoff, she will become the first woman to lead Brazil, the world's fourth most populous democracy. for some insight into the consequences of these election results, Amy Goodman of...