July 2011
Visit the archives.

WikiLeaks founder Julian Assange appeared in London July 2 for an unusual conversation with Slovenian philosopher Slavoj Zizek, moderated by Democracy Now's Amy Goodman. Assange is currently under house arrest in Norfolk, outside London, awaiting a July 12 appeals hearing on his pending extradition to Sweden for questioning on sexual misconduct allegations. He has not been charged with a crime in any country. In this excerpt from Saturday's discussion, Zizek and Assange respond...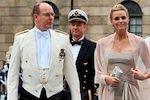 This Euronews report contends that the late Prince Rainier III of Monaco started a new chapter in the principality's history: one of glamour and wealth -- but also one of money laundering and tax evasion. When the global financial crisis highlighted "tax havens" as a major concern, his heir, the current sovereign monarch of Monaco, Prince Albert II (recently wed to South African Charlene Wittstock) signed accords with the OECD promising more transparency. However, it appears that...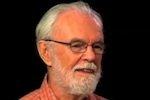 On 29 June 2011, the Greek parliament passed a series of austerity measures, as thousands of people outside protested against the measures. Would defaulting on the country's debt have been so bad for the people of Greece? David Harvey, Distinguished Professor at the City University of New York, discusses whether the government of Greece had an alternative to austerity measures. The Greeks should have defaulted, he says. What they are doing now is awful. There will be no economic growth...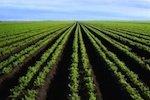 Stephen Greenberg - ANCYL President Julius Malema's recent comments on land nationalisation have caused quite a stir. The owners of wealth thought this topic had been put to rest with the passing of the 1996 Constitution, which secures private property rights. It is no wonder, then, that newspapers and magazines are filled with Professors and other experts proclaiming that nationalisation is not permitted in the Constitution. That debate doesn't concern us here. The issue is whether or...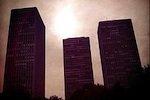 Saliem Fakir - The Aurora debacle – the mining company taken possession of by President Zuma's nephew Khulubuse Zuma - has earned the ire of workers and the public as a whole. It is of great relief to workers that Aurora has finally been liquidated and the liquidator himself fired. How a company, for so long, could wrought such extensive damage to people's lives and health as well as do so much damage to the environment bears testimony to the impunity companies are able to act with. It...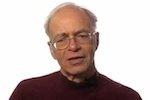 Professor Peter Singer of Princeton University, author of the book, The Life You Can Save, talks about how understanding selfishness can help us fashion a better society. Singer has developed a 7-step plan to make the world a better place. One of the measures he suggests is that you make a commitment to share some of your income with some of the world's poorest people. Find a transcript of Singer's input below, courtesy of Big Think. QUESTION: Will the economic crisis help us reevaluate our...