July 2011
Visit the archives.

The United Nations has called an emergency meeting to discuss the Horn of Africa drought, which it says has already claimed tens of thousands of lives. Famine was declared in two regions of Somalia on Wednesday where 3.7 million people are in need of urgent humanitarian assistance. Another eight million people need food assistance in neighboring countries including Kenya and Ethiopia. United Nations Secretary-General Ban Ki-moon calls the situation a "catastrophic combination of...

Talking about the relationship between medicine and humanism, Oliver Sacks, Professor of Neurology & Psychiatry at Columbia University argues that the human element, i.e., talking with patients about how they are experiencing their lives with a medical condition, needs to be an essential part of medicine, which is sadly lost in today's world of mass medicine. Sacks contends that there is a tendency in the medical fraternity to just give a diagnosis and then forget it…but...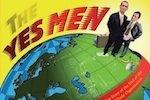 The Yes Men - Great moments in "laughtivism" from Yes Men Andy Bichlbaum and Mike Bonanno, the guys who duped the BBC, embarrassed Dow Chemical, and mocked Halliburton. Some say that laughter helped bring down the Soviet Union, by making "­Brezhnev" rhyme with "ridiculous." At the Yes Lab, we help activists cook up funny antics and escapades to change public opinion—with laughter. We've used humor as a weapon to avenge corporate wrongdoing for more...
Mandisi Majavu - At the end of July 2011, the South African government plans to lift the moratorium on deportations to Zimbabwe and will probably start the deportation of all undocumented Zimbabweans living in South Africa. Given the Minister of Home Affair's stated intent to begin ridding the country of undocumented people from other African countries after she is finished with Zimbabweans, it is more than likely that the Department of Home Affairs (DHA) is going to intensify its crackdown on all...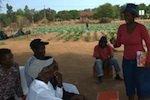 Richard Pithouse - Courage...is a local virtue. It partakes of the morality of the place. - Alain Badiou There is no denying the import of the very public dramas that play out in the sphere of elite politics. Jacob Zuma's decision on how to respond to Thuli Madonsela's report will certainly have some consequence in shaping the trajectory of our increasingly compromised democracy. But politics is about force and reason and reason on its own is seldom a sufficient check on either the construction or...

In the past year or so, we have witnessed a massive increase in food prices, not all of it due to "supply and demand" economics, argues Jayati Ghosh from the University of Delhi in India, as she explains how the markets have speculated in commodities trading playing a significant role in fuelling the food crisis. According to Ghosh, from the beginning of 2010 to February 2011, there was a very significant increase in food prices. For example, the wheat price doubled...