June 2015
Visit the archives.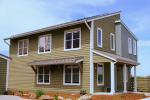 Created via a partnership between the University of California (Davis) and vehicle manufacturer Honda, this zero-net energy home is heated and cooled by the earth and also generates enough power from solar energy to run a car and feed energy back into the grid. Scientists took local weather conditions into account when designing the house to optimise heating and cooling. It boasts some of the most cutting edge energy efficiency solutions to date. The project's collaborators intend to...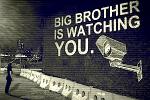 Jane Duncan - E-tolls. Many, if not most, Gauteng residents hate them, even though the South African National Roads Agency (Sanral) has gone on a charm offensive to try and turn public opinion around. In spite of mass opposition to electronic tolling in the province, the government has decided to continue with it, and to link payment to the renewal of motor vehicle licence disks to force compliance. The government's decision followed an advisory panel report on the issue, which made a case for...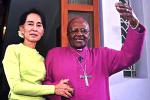 Michael Sullivan - It's not often that the Dalai Lama calls out a fellow Nobel Peace Prize laureate. But that's what happened at the end of May when he was asked about Aung San Suu Kyi, who has declined to speak out on the worsening plight of the Rohingya minority in her homeland of Myanmar. The Rohingya are Muslims who have lived for generations in mostly Buddhist Myanmar, formerly known as Burma. They are concentrated in the western part of the country, near the border with Bangladesh. They...
Saliem Fakir - Two forms of anarchism will further imperil the energy crisis – first there's Eskom's anarchic pursuit of large power stations like the nuclear plant. Second, there's the fact that those citizens and corporations who can afford it, are following their own path in response to the financial crisis and mismanagement within Eskom. Neither situation is desirable. However, the need for pragmatic forms of local power supply (localism), both for rich and poor producers as...
Tom Mills & Gilbert Achcar - Last week Foreign Policy magazine published a piece by Robert Kaplan which argued that an upsurge in violence in the Arab World was the outcome of a decline in 'America's great power role in organizing and stabilizing the region', as well as a legacy of Ottoman and European imperialism. 'Imperialism may have fallen out of fashion,' the subheading read, 'but history shows that the only other option is the kind of chaos we see today. ' Such...

According to psychologists, when we're faced with uncertain threats about things we might lose in the distant future, the human brain invents all kinds of excuses not to act on them today. Climate change is one such issue. We respond more to things that are personal, that represent an abrupt change in our environment, that are immoral, and that are affecting us now. At the same time, people also have an optimism bias, which means that we all think that we face lower risks than others....