June 2011
Visit the archives.


The internet is increasingly becoming an echo chamber in which websites tailor information according to the preferences they detect in each viewer. When some users search the word "Egypt," they may get the latest news about the revolution, others might only see search results about the pyramids. The top 50 websites collect an average of 64 bits of personal information each time we visit—and then custom-design their sites to conform to our perceived preferences. What impact...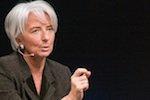 M K Bhadrakumar - Former United States secretary of state Henry Kissinger once complained that Europe didn't have a single telephone number. He didn't know who to turn to as the authentic voice of Europe. The same can be said today about BRICS, the grouping that has come to personify the best and the brightest emerging powers in the global order. BRICS comprises Brazil, Russia, India, China and South Africa. Dominique Strauss-Kahn's summary exit from his job as the managing director of the...

Hamza AlKateeb was seized by Syrian authorities during a pro-democracy protest on 29 April this year. A month later his mutilated body was returned to his family. He was just 13 years old. Hamza was brutally tortured over an extended period during his month in detention before the Syrian authorities finally killed him and released his body. They claim that the child belonged to an armed group. According to an Al Jazeera report, "Hamza's eyes were swollen and black and there were...
Saliem Fakir - About 2.5 billion cups of coffee are consumed every day. Culture and coffee are treated as synonymous. Ever since the first coffee shops opened doors in the Middle East, around the 15th century onwards, coffee culture spread like wild fire in the western world. Coffee houses are places where artists, writers, intellectuals and those seeking the pleasures of good conversation are meant to hang out. However, this image of civility belies the real world of coffee trade, which is far more...

Shortly after Manuel Zelaya returned to his home this weekend for the first time since the 2009 military coup d'état, he sat down with Amy Goodman of Democracy Now for an exclusive interview. Zelaya talks about why he believes the United States was behind the coup, and what exactly happened on June 28, 2009, when hooded Honduran soldiers kidnapped him at gunpoint and put him on a plane to Costa Rica, stopping to refuel at Palmerola, the US military base in Honduras. "This...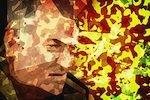 John Feffer - They were both responsible for thousands of civilian deaths in causes they believed were righteous. They both occupied top spots on the World's Most Wanted list. They were both the subject of raids that were years in the making and required extensive intelligence work. But in all other respects — and particularly in the messages they sent to the international community — the operations against Ratko Mladic and Osama bin Laden couldn't have been more different. It wasn't a...