June 2010
Visit the archives.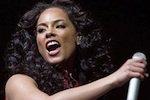 Harry Browne - After a good opening game that finished 1-1 between two teams which won't go far in this tournament. South Africa's players were mourning a win that might have been, and Mexico's were also reflecting on a game they should have won, though they scored only after they had lost control of the play, in a moment when the South African defense seemed to go for a quick nap. The important thing for the World Cup is that the hosts didn't lose in Johannesburg, and will live to fight another day. In...

As the 2010 World Cup opens in South Africa, Amy Goodman and Juan Gonzalez of Democracy Now speak with Raj Patel about one of the most overlooked aspects of this year's tournament: the ongoing struggle of tens of thousands of shack dwellers across the country. Over the past year, shack settlement leaders in Durban, Johannesburg and Cape Town have been chased from their homes by gangs, arrested, detained without hearing, and assaulted. As the World Cup begins, a shack dwellers'...
Juan Cole - How Israel's Gaza Blockade and Washington's Sanctions Policy Helped Keep the Hardliners in Power Iran's Green Movement is one year old this Sunday, the anniversary of its first massive demonstrations in the streets of Tehran. Greeted with great hope in much of the world, a year later it's weaker, the country is more repressive, and its hardliners are in a far stronger position -- and some of their success can be credited to Israeli Prime Minister Benjamin...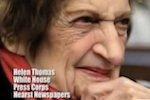 Veteran White House Press Corps reporter, Helen Thomas, retired after 60 years. She was the most senior White House correspondent -- her stellar career covering nine presidents from John F. Kennedy to Barack Obama. Her resignation comes in the midst of a blaze of condemnation from establishment critics and the White House after she made the controversial remark that Israel should "get the hell out of Palestine." Thomas is no stranger to controversy and has a fierce reputation for...
Glenn Ashton - Rooibos is as uniquely South African as Champagne is French and Parmesan Italian. It should be one of our roaring success stories while providing a platform for the upliftment of its traditional owners, the indigenous people who introduced it to the colonialists from its home range of the Cederberg Mountains. But while the Rooibos market has grown over the years, indigenous emerging farmers remain largely marginalised and have yet to reap their just rewards. Under apartheid a Rooibos tea...
Phyllis Bennis - Israeli commandoes murdered nine humanitarian aid workers in international waters. Nine were Turkish citizens; one a U.S. citizen. They wounded scores more. They imprisoned hundreds, and impounded the ships they hijacked on the high seas. Someone asked me the question: will they get away with it? So far, I answered, they HAVE gotten away with it. And if history repeats itself, if nothing changes, they will continue to get away with it. Our job is to change history. And this time,...