May 2013
Visit the archives.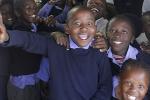 Glenn Ashton - It is difficult to be positive about our educational system, supported by a government department that consumes more than a fifth of our total budget. Despite this we languish at the bottom of the international league in maths and science. School facilities are dismal. The educational system in several provinces is in tatters. Additionally, the Minister of Lower Education, Angie Motshekga, is regularly at odds with the dominant teachers union, the South African Democratic Teachers Union...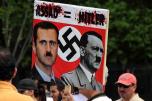 Stephen Zunes - The worsening violence and repression in Syria has left policymakers scrambling to think of ways the United States could help end the bloodshed and support those seeking to dislodge the Assad regime. The desperate desire to "do something" has led to increasing calls for the United States to provide military aid to armed insurgents or even engage in direct military intervention, especially in light of the possible use of chemical weapons by the Syrian regime. The question on the...

After centuries of Western dominance, the world's centre of economic and political weight is shifting eastward. In just 30 years, China has risen from long-standing poverty to being the second largest economy in the world -- faster than any other country in history. From angry farmers to weary migrant workers, powerful politicians and everyone in between, what China says and does, has become of undeniable importance to the entire world. This fascinating Al Jazeera documentary provides in...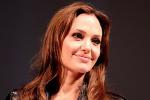 Irin Carmon - Angelina Jolie's op-ed about her approach to mitigating breast cancer risk helped a company's stock value rise 4%. Is that what medicine is really about? Times today has focused on her decision to undergo a double mastectomy after learning she carried the BRCA1 gene. As Salon noted here, that's not the only option. But for those who do want to consider following Jolie's path, there are structural barriers to even gaining the information to make those choices, something she...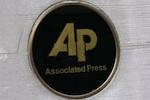 Pulitzer Prize-winning journalist Chris Hedges discusses what could mark the most significant government intrusion on the freedom of the press. America's Justice Department has acknowledged seizing the work, home and cellphone records used by almost 100 reporters and editors at the Associated Press. The phones targeted included the general AP office numbers in New York City, Washington, D.C., and Hartford, Connecticut, and the main number for the AP in the House of Representatives press...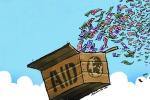 Alexander O'Riordan - Inclusive Development, a tiny California based NGO that lists only three advisors on its website, managed to do what many larger organisations or governments failed to do: hold donors to account for their potential complicity in human rights abuses. In 2010, Human Rights Watch (HRW) reported that aid to Ethiopia was being used in a political manner – as a reward to those that supported the ruling party and as coercion for those critical of the ruling elite. The report, while well...