April 2014
Visit the archives.

This week World Development Movement activists, dressed as representatives of some of the world's largest food and drink companies, delivered an Africa shaped thank-you cake to the Department for International Development (DfID). This tongue-in-cheek action highlights the support that DfID is giving to the New Alliance for Food Security and Nutrition, the stated aim of which is to lift 50 million people out of poverty and improve food security. "Sounds great", I hear you say....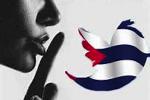 "U.S. Secretly Created 'Cuban Twitter' to Stir Unrest." That is the name of an explosive new article by the Associated Press detailing how the U.S. Agency for International Development (USAID) created a fake Twitter program to undermine the Cuban government. The communications network was called "ZunZuneo" — slang for a Cuban hummingbird's tweet. It was reportedly built with secret shell companies financed through foreign banks. According to AP, the United...
Samantha Felix - E-liquids - the liquid nicotine used to refill reusable e-cigarettes - are sold legally nationwide. But in the last couple of days, the seemingly harmless, smoke-free liquids have sparked some starkly contrasting media attitudes. Matt Richtel of The New York Times writes that e-liquids are a dangerous poison—even more so than tobacco in some cases. But Reason.com's Jacob Sollum vehemently counters Richtel's assertions, writing that, considered more broadly, e-liquids...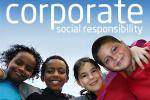 Alexander O'Riordan - Last week the University of Pretoria's Gordon Institute of Business Science held a two-day workshop on "Serious Social Investment" with respect to corporate social investment (CSI) in South Africa. The workshop, the fifth of its kind, focused on "initiating new conversations around the vision for South Africa and the benefits and value propositions for all involved in the CSI sector." Clearly the organisers are calling for a clearer vision of the role of CSI in...

We live in a time when at the click of a mouse goods from around the globe can arrive conveniently at our doorstep. Mega-retailers like Walmart and Amazon have created a seamless and efficient system to get our goods to us quickly. Last year, during the busiest day of the Christmas rush, customers from around the world ordered more than 300 items per second from Amazon. What's not seen are the people who actually make this possible. Kept out of the public eye temp workers, employed without...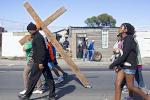 Richard Pithouse - Urban land is acutely contested in contemporary South Africa. There are regular land occupations, some taking the form of quiet encroachment and some taking the form of overtly political acts. At the same time most municipalities have armed units that, often acting violently, and more or less invariably acting illegally, try to sustain the duopoly of the state and the market over the allocation and zoning of urban land. When land occupations are presented as simple acts of criminality,...