March 2015
Visit the archives.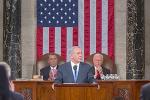 Israeli Prime Minister Benjamin Netanyahu has said the world must stand together to stop Iran from gaining access to a nuclear weapon in his much-anticipated address to the U.S. Congress. Al Jazeera's senior political analyst, Marwan Bishara, analyses Netanyahu's speech arguing that the Israeli prime minister chose to focus on Iran's nuclear programme to avoid having to address the Palestine question. He argues further that only when speaking about Iran can Netanyahu speak...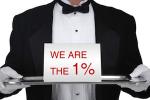 Nick Galasso & Marjorie Wood - Extreme economic inequality is corrosive. It makes poverty reduction harder, hurts our economies, and drives conflict and violence. Reversing this trend presents a significant challenge, but one where we've seen some progress. Below we offer eight ways to move the world forward in reducing global inequality. 1. A Check on Illicit Outflows In developing countries, inadequate resourcing for health, education, sanitation, and investment in the poorest citizens drives extreme...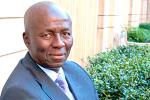 Richard Pithouse - At a public discussion on the land question in Johannesburg on Friday, February 27, Dikgang Moseneke, the Deputy Chief Judge of the Constitutional Court, began his remarks with a well-known quote from Frantz Fanon: "For a colonized people the most essential value, because the most concrete, is first and foremost the land: the land which will bring them bread and, above all, dignity." He spoke about the centrality of the land question to the struggle against apartheid and argued...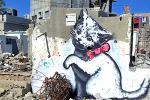 Banksy has recently travelled to Gaza. On February 25, the graffiti artist/political activist unveiled his latest project, graffiti art amongst the ruins of Gaza. Alongside his Gaza artworks, Banksy produced the mini-documentary, "Make this the year YOU discover a new destination". Mimicking travel industry blurbs, Banksy's mini-travel documentary parodies tourism in Gaza to expose the cost of Israel's occupation and repeated bombardment of Gaza. Meanwhile, Oxfam has also...