March 2014
Visit the archives.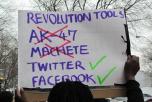 Mark Engler and Paul Engler - Three years ago this month, the 82-year-old president of Egypt, Hosni Mubarak, stepped down amid historic protests against his dictatorial rule. News of his resignation on Feb. 11, 2011 marked the climax of an uprising that was quickly recognized as one of the most sudden and significant upheavals of the 21st century. As the New York Times reported, "The announcement, which comes after an 18-day revolt led by the young people of Egypt, shatters three decades of political stasis and...
Mohamed Motala - In the last few weeks, a terrible tragedy has been unfolding right beneath the feet of Johannesburgers. It is estimated that 100 miners have been trapped underground. Their bodies are being recovered very slowly, one by one. To date 24 bodies have been recovered from a mine near Roodepoort and an unknown number from a mine near Benoni. Nobody knows the actual number of men and women still trapped or dead underground because the work they do is considered illegal. So the authorities simply...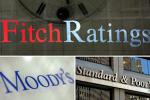 "The way we rate national economies is all wrong," says rating agency reformer Annette Heuser. With mysterious and obscure methods, three private US-based credit rating agencies - Moody's, Standard & Poor's and Fitch - wield immense power over national economies across the globe and the outcomes can be catastrophic. Presently there is complete lack of transparency about how ratings agencies rate countries and companies. But what if there was another way? In...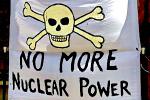 Glenn Ashton - South Africa is supposed to be a developmental state yet the intentions that inform our national energy policy are at odds with the lived reality of most citizens. President Zuma's 2011 promise to deliver electricity to every home in the country by 2014 will not be met. More importantly, despite free electricity allowances, many of those connected to the grid find this power unaffordable. South Africa's approach to electrical power supply remains monolithic and inflexible....