March 2014
Visit the archives.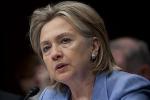 Norman Solomon - The frontrunner to become the next president of the United States is playing an old and dangerous political game -- comparing a foreign leader to Adolf Hitler. At a private charity event on Tuesday, in comments preserved on audio, Hillary Clinton talked about actions by Russia's President Vladimir Putin in the Crimea. "Now if this sounds familiar, it's what Hitler did back in the '30s," she said. The next day, Clinton gave the inflammatory story more oxygen...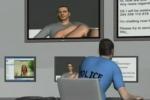 Privacy researcher Christopher Soghoian sees the landscape of government surveillance shifting beneath our feet, as an industry grows to support monitoring programs. Through private companies, he says, governments are buying technology with the capacity to break into computers, steal documents and monitor activity without detection. Journalists and activists, amongst others, have been targets of these programmes in countries that have purchased surveillance software. Gamma is a German...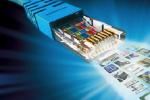 Jane Duncan - Sick and tired of too much foreign content on television and too much political meddling in the South African Broadcasting Corporation (SABC)? Fed up with some of the most exploitative communications costs in the world? Well, now is your opportunity to say and do something out these problems, in theory at least. The Department of Communications is reviewing all policies impacting on the Information and Communications Technology (ICT), and Parliament intends to review the laws as well. This...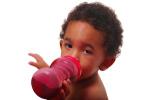 A new expose by Mother Jones magazine may shock anyone who drinks out of plastic bottles, gives their children plastic sippy cups, eats out of plastic containers, or stores food with plastic wrap. For years, public campaigns have been waged against plastic containing bisphenol-A (BPA), a controversial plastic additive, due to concerns about adverse human health effects caused by the exposure to synthetic estrogen. But a new investigation by Mother Jones reporter Mariah Blake has revealed...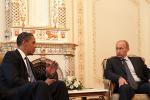 John Feffer - The Cold War is history. For those growing up today, the Cold War is as distant in time as World War II was for those came of age in the 1970s. In both cases, empires collapsed and maps were redrawn. Repugnant ideologies were laid bare and then laid to rest, though patches of nostalgia persist. Surely the Cold War has been consigned to the textbooks as irrevocably as the Battle of the Bulge. The Berlin Wall is in pieces. The U.S. president speaks of the abolition of nuclear weapons. The...

Following the overthrow of the government of Ukraine, Russia occupied (some say invaded) strategic locations in Crimea on February, 28. Nevertheless, Russia has had a military presence in Crimea (a province of the Ukraine) for more than a decade. On Thursday this week, the Crimean parliament voted to secede from Ukraine and join the Russian Federation. The issue will be put to a public referendum in the next 10 days. Meanwhile President Vladimir Putin has indicated that Russia has no...