January 2009
Visit the archives.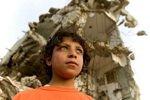 Adam Parsons - Since the Israeli onslaught against Palestinians began on December 27th, a true interpretation of the battle inside the Gaza Strip is deeply complicated by the surrounding barrage of vehement words and conflicting analyses. Certain facts are incontestable; the present siege is the deadliest since Israel occupied the West Bank and Gaza in 1967, with the number of Palestinian casualties increasing in their hundreds each day and already topping several thousand injuries. Gaza faces a...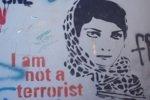 Fazila Farouk - With the Israeli military offensive on Gaza approaching a fortnight of blood soaked bombardment, signs are beginning to emerge that a ceasefire is imminent. Its been said that it will take a few days to hammer out a peace settlement. Until a settlement is reached, Israel continues its attack on Gaza. Believing that she holds the moral high ground in this conflict, Israel has made many claims professing her innocence and honourable intentions. The well-rehearsed mantra repeated by...
Israeli border security routinely conduct strip searches to humiliate Palestinian women and children returning to their homeland. The practice is aimed at discouraging Palestinians from visiting their homeland and is one piece of a larger policy aimed at severing all Palestinian ties to their native land. Such a policy constitutes ethnic cleansing. These strip searches include cavity searches. To watch part two of "The Easiest Targets", please click here.
Glenn Ashton - The recent resignation of the editor of the Cape Times, Tyrone August, over what appears to be executive interference in the traditional structures of local newspapers, should set alarm bells ringing. His departure was evidently triggered by a shift towards the concentration of editing duties in a centralised base. This would appear to be an unhealthy move if we are to foster an open, diverse and free media in South Africa. August has been true to his name and has steered a vibrant newspaper...
Many are wondering if the media are providing a clear analysis of critical voices. This clip examines the impact of new technology on the role of the traditional news gatherer, featuring comments from both mainstream and progressive media figures, such as former president of CNN, Chris Cramer and on the other end of the spectrum, Danny Schechter.
Suffering from a resource curse, Congo is rich in gold, uranium, diamonds, platinum and coltan (used in small electronic devices such as cell phones). Investigative journalist, Wayne Madsen argues that Congo has become a playground for unscrupulous multinational corporations linked to various intelligence agencies -- in part one of an interview conducted by the Real News Network. To watch part two of the interview, please click here.