Keyword: democracy
Democracy Now - Democracy Now interviews Andres Conteris of Program on the Americas, director for Nonviolence International and Mark Weisbrot president of Just Foreign Policy about the return of ousted Honduran President Manuel Zelaya to Honduras. Zelaya was unlawfully removed from office by a military coup three months ago and returned to Honduras this week where he is being given refuge in the Brazillian Embassy. The coup government remains in power, despite lacking the support of a...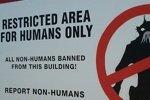 Richard Pithouse - In the cities of the global South elites are often desperate to repress the reality of the shack settlement. Maps are printed in which shack settlements appear as blank spaces, laws are passed that assume that everyone can afford to live formally and, in the name of order and development, the poor are beaten out of the cities. The great elite fantasy is the creation of 'world class cities' – shiny, securitised nowherevilles in which the poor understand that their place is to live in...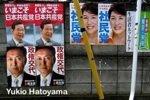 Democracy Now - Democracy Now's Amy Goodman and Sharif Abdel Kouddous talk to Steven Clemons about the recent elections in Japan where voters have ousted the right-leaning Liberal Democratic Party, or LDP, after fifty-five years of nearly uninterrupted governance. In elections on Sunday, the populist Democratic Party of Japan captured a record 308 of the 480 seats in the lower house of parliament. Democratic Party leader Yukio Hatoyama, who is expected to become Japan's new prime minister, has...
26 August 2009, marked 60 days of the Honduran resistance to the military coup, reports The Real News Network (TRNN). The date marked 60 days since the cancellation of the non-binding national survey on rewriting the constitution and the removal of President Manuel Zelaya. While the coup government continues to receive military and economic support from the government in the US and Canada, not a single international government has officially recognized the coup regime. Nevertheless, in the...
Glenn Ashton - We South Africans have all grown up in a big brother state. For whites it was a big brother that smothered them in privilege at the expense of everyone else; for blacks it was a more sinister big brother. As different as our segregated societies were, we had much in common. We were all ruled by an apparently omnipotent, fascist, militaristic and bureaucratic state. Blacks had passbooks, whites had books of life. Now we all have identity documents. We have not really moved away from the...
Leading public figures and personalities from all around the world respond to the question of democracy and the ability of its elected representatives to respond to the global crisis of climate change. Some of their responses are captured below. Vivienne Westwood (fashion designer, United Kingdom): "It's very, very difficult to convince people to think in the long term when they've got all these short term problems, you know. 'What am I going to feed my baby?' -- if you live...