Keyword: democracy
Richard Pithouse - The democratic ideal, the idea that the people should rule themselves, is grounded in equality. It recognises that everyone is capable of thought and it is committed to the right of all people to shape society via free and equal participation in deliberative processes. Because democracy is a politics of equality it is a fundamental rejection of the idea that people should know or be forced to accept their place in society. One way of containing the radical force of the democratic ideal has...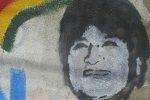 Benjamin Dangl - Bolivian President Evo Morales was re-elected on Sunday, December 6th in a landslide victory. After the polls closed, fireworks, music and celebrations filled the Plaza Murillo in downtown La Paz, where MAS supporters chanted "Evo Again! Evo Again!" Addressing the crowd from the presidential palace balcony, Morales said, "The people, with their participation, showed once again that it's possible to change Bolivia… We have the responsibility to deepen and accelerate...
On Friday, 30 October 2009, it was announced that the crisis in Honduras was over, as the military coup that had exiled President Manuel Zelaya and brought four months of repression and human rights violations to the country had been resolved. Days later, however, the agreement appears more like an attempt to legitimize the coup than to reverse it. All parties involved supported the original word of a breakthrough, a week ago, with ousted President Zelaya expecting his reinstatement to the...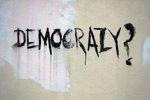 Richard Pithouse - Abahlali baseMjondolo is a shackdwellers' movement. It was formed by and for shack dwellers in Durban in 2005. Since then the movement has extended to cities like Pietermartizburg and Cape Town. It now has members in 54 settlements. The movement has campaigned, with considerable success, against unlawful evictions by the state and private landowners. It has also campaigned, with significant although limited success, for access to basic services and for the upgrade of settlements where people...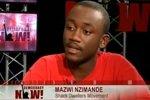 Democracy Now - Thousands of South Africans are being displaced in preparation for the 2010 World Cup. While Durban completes the finishing touches on its new stadium, thousands of the city's poor who live in sprawling informal settlements are threatened with eviction. On Saturday, an armed gang of some forty men attacked an informal settlement on Durban's Kennedy Road, killing at least two people and destroying thirty shacks. Democracy Now speaks to two South African activists who are...
The leadership, rank and file of social movement Abahlali baseMjondolo have been violently threatened, attacked and forced to leave the Kennedy Road informal settlement in Durban. According to a statement released by the social movement, the attacks started on Saturday night 26 September 2009 when "a group of about 40 men heavily armed with guns, bush knives and even a sword attacked the KRDC (Kennedy Road Development Committee) near the Abahlali baseMjondolo office in the Kennedy...