Keyword: democracy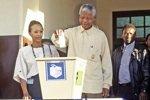 Charlene Houston - The ANC does not deserve my vote. I dedicated my life to the fight for freedom and a better life for South Africa's poor. During the anti-apartheid struggle, we mobilised people under the banner of the Freedom Charter. But today I've come to realise that the ANC does not deserve my vote because it doesn't live up to the vision of the Freedom Charter. This has been coming for a long time – before the sensationalist hype around the private lives' and lies of...
Ebrahim-Khalil Hassen - The anti-colonial writer, Rabindranath Tagore reminds us, "The only real gift is the gift of strength, all other offerings are vain." To illustrate this he tells the story of the lamb and the Lord. The lamb constantly besieged by beasts, which are more powerful, turns to the Lord and asks, "Lord, how is it that all creatures seek to devour me?" The Lord replied "What can I do, my child? When I look at you, I myself am so tempted." Tagore, a nationalist and a...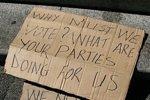 Richard Pithouse - Poor people's movements like the Landless People's Movement in Johannesburg, the Anti-Eviction Campaign in Cape Town and Abahlali baseMjondolo in Durban and Cape Town, along with a host of smaller community organisations around the country, have announced their refusal to vote in the coming election. This is not a new phenomenon. In the 2004 national elections, activists in the Landless People's Movement were beaten, arrested and tortured after they announced an...
There's been an outcry in America about the financial rescue plan unveiled by the Obama administration under the leadership of Treasury Secretary, Timothy Geithner. The Obama administration plans to buy up $2 trillion in toxic financial assets. The plan is being denounced by economists in the mainstream press, as well as commentators in the alternative media. Pepe Escobar also provides excellent commentary of Geithner's PPPIP (Public-Private Partnership Investment Programme), which he refers...
Mauricio Funes, a well respected television journalist became the president-elect of El Salvador on Sunday, 15 March 2009. He will become the country's first left wing leader since it won its independence from Spain in 1821, ending 150 years of oligarchy and military dictatorship. Funes is the leader of the Farabundo Martí National Liberation Front (FMLN), a social democratic political party that was formerly a Guerilla organisation fighting against a military dictatorship for El...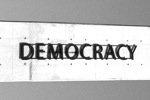 Richard Pithouse - History groans with the suffering caused by authoritarian individuals and regimes that were elected to power. For this reason the only useful measure of the commitment of any political project to democracy is to see how it responds to challenges to its own position and ideas. Although certain state institutions, including universities, have become highly authoritarian, middle class South Africa generally enjoys the right to dissent that is the centre of the democratic ideal. One can...