Keyword: white privilege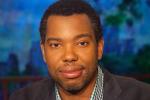 Signs of overt racism are still prevalent in America, evident in a New Hampshire police commissioner's use of an ethnic slur to describe President Obama. Despite the media highlighting the problem and people shaking their heads in disbelief, the problem of racism is rarely, if weakly addressed. Ta-Nehisi Coates, a senior editor at The Atlantic magazine, thinks it's time for a bold step to change the way people talk and think about race in America. Bill Moyers speaks to Coates...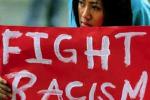 Richard Pithouse - The road from Port Elizabeth to Grahamstown winds past one luxury game farm after another. John Graham, a British soldier, drove the Xhosa people off this land, the Zuurveld, between 1811 and 1812. His soldiers burnt their homes, destroyed their crops and killed any man that resisted. It was John Cradock, the governor of the Cape Colony, who had given Graham his orders. Cradock had some experience in these matters. He had crushed anti-colonial rebellions in Ireland and India before being...

Set in America, "Whitewashed" is a film about racism and the world of whiteness. Filmmaker and social justice activist, Mark Patrick George, uses amateur footage of interviews collected over the course of several years to get beneath the surface of issues rarely discussed in public. His documentary records the voices of white people reflecting on race, racism, white identity and white privilege. "I can go anywhere I want and I am seen as acceptable. And the reason I am...