Keyword: coal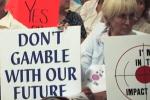 A Link TV report on three important mining battles. United States of America An impoverished former mining community in Colorado hopes that a proposed uranium mill will bring jobs and prosperity until environmentalists step in to try to stop it. Who gets to decide? Filmmaker Suzan Beraza documents the debate in her new film Uranium Drive-In. South Africa Rhinos are killed for their horn. But now in South Africa they face a new threat -- coal. Plans for an open cast coal mine on the...
Saliem Fakir - You would think we would've learnt a lesson or two from total dependence on coal. Ninety percent of South Africa's electricity comes from coal in addition to 40% of our liquid fuels. Despite our coal abundance, the move towards its greater use for our energy system comes up against several constraints. These include environmental concerns, the carbon tax, the question of poor quality coal, the economics of coal mining and the logistics surrounding the extraction and distribution...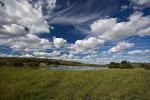 Tristen Taylor - An unholy alliance has come together on a Limpopo farm within the Waterberg District, about 60km from the town of Lephalale and a short drive from the border with Botswana. Anglo American Thermal Coal and India's Vedanta Zinc International have combined to produce a climate-killing and water-guzzling industrial machine: Anglo will open a new coal mine and Vedanta will use that mine's dirtiest coal - discards unfit even for Eskom's power stations - to produce 600MW of electricity. On the...