Keyword: Edward Snowden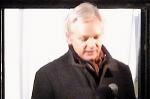 According to a new article co-written by Glenn Greenwald published this morning by The Intercept, Britain's top spy agency, the Government Communications Headquarters, or GCHQ, secretly monitored visitors to a WikiLeaks site by collecting their IP addresses in real time as well as the search terms used to reach the site. One document from 2010 shows that the National Security Agency added WikiLeaks publisher Julian Assange to a, quote, "manhunting" target list, together with...
Glenn Ashton - Edward Snowden, Chelsea (Bradley) Manning and Julian Assange have all attained legendary status amongst citizens' rights advocates. They have exposed the extent that modern government has, under the aegis of security and intelligence gathering, encroached into all of our lives. This blanket surveillance of the citizenry, on a previously unimaginable scale, is the current manifestation of Orwell's 1984 Big Brother. Yet few have heard of Jeremy Hammond, sentenced to 10 years for...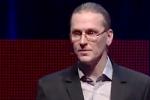 Recent events have exposed the fact that the U.S. is performing blanket surveillance on any foreigner whose data passes through an American entity -- whether they are suspected of wrongdoing or not. This means that, essentially, every international user of the Internet is being watched. Finnish computer expert, Mikko Hypponen asks: How can we protect digital privacy in the age of government surveillance? He says, "If we need a big brother, I would rather have a domestic big brother than...

Glenn Greenwald says that his team knew early on when working on the Edward Snowden/NSA exposé that the story was going to be as much about the role of journalism as it was going to be about the role of surveillance. Greenwald made his remarks via an exclusive video message from Brazil to the Frontline Club in London that was celebrating its 10th anniversary with a special awards ceremony. "We knew that there would be a great debate that would take place over the proper...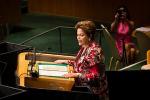 Laura Carlsen - Without a doubt, the 68th UN General Assembly will be remembered as a watershed. Nations reached an agreement on control of chemical weapons that could avoid a global war in Syria. The volatile stalemate on the Iran nuclear program came a step closer to diplomacy. What failed to make the headlines, however, could have the longest-term significance of all: the Latin American rebellion. For Latin American leaders, this year's UN general debate became a forum for widespread dissent...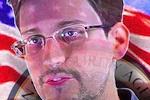 Two months ago, Glenn Greenwald of The Guardian newspaper published his first article revealing the existence of a secret court order for Verizon to hand over the telephone records of millions of Americans to the National Security Agency. Since then, The Guardian has published a trove of articles detailing the NSA's vast surveillance powers based on documents leaked by whistleblower, Edward Snowden. Last week, Snowden was granted temporary asylum for one year in Russia. Greenwald...