Keyword: nonprofits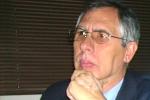 Alexander O'Riordan - In a March 26 press statement, the Executive Director of The Institute for Democracy in Africa (Idasa), Paul Graham, announced that the venerable South African democratisation and rights organisation would be closing. Idasa has been in existence for over twenty years, played an important role at the end of apartheid and is a major loss to civil society in South Africa. However, it is also important internationally. Idasa is one of the widely recognised African democratisation and rights...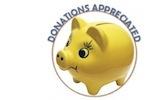 Everything the donating public has been taught about giving is dysfunctional, says AIDS Ride founder Dan Pallotta. Too many nonprofits, he says, are rewarded for how little they spend -- not for what they get done. Instead of equating frugality with morality, he asks us to start rewarding charities for their big goals and big accomplishments (even if that comes with big expenses). In this bold talk, he says: Let's change the way we think about changing the world. © TED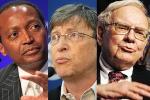 Glenn Ashton - Warren Buffett has pledged to give away the bulk of his fortune to philanthropic causes. Bill and Melinda Gates are prominent benefactors. In South Africa, Patrice Motsepe has joined the club. Russia has Vladimir Potanin. These individuals are part of a wealthy class of philanthropists who assist causes close to their hearts. Philanthropy is a strange beast, readily defined, more difficult to ring-fence and impossible to control. Founded upon altruism it becomes invariably entangled with...
Dale T. McKinley - If you blinked you probably missed it. Seemingly unbeknownst to the vast majority of South Africa's over 120 000 non-profit organisations (NPOs), the Department of Social Development (DSD) undertook a series of 'partnership' meetings and summits across the country in June and July last year with selected NPOs. In the words of DSD Minister Bathabile Dlamini, these were designed to discuss "the work and challenges of government and civil society organisations...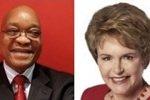 Ann Bown - Non-government organizations and community-based organizations are cost efficient implementers and service providers in the fight against poverty and they are the partners of choice for government to raise the living standards of millions of South Africans. It is estimated that there are well over 100 000 nonprofit organizations (NPOs) in the country. The economic downturn has affected the nonprofit sector severely. International funders have reduced or halted grants. Corporate Social...