Keyword: racial prejudice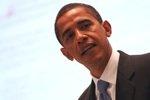 Dedrick Muhammad - The black love affair with President Barack Obama is stronger than with any figure in the post-civil rights era. According to a recent New York Times poll, President Obama enjoys a 96% approval rating among African Americans. As an African American myself, I too feel pride and joy in seeing one of us succeed and attain so much respect and acclaim in the United States, a country with such a strong and recent history of racist oppression and alienation. I also appreciate having such a...
On Thursday, 19 February 2009, hundreds of protestors gathered outside the offices of the New York Post for the second day in a row, after the newspaper published a cartoon caricaturing President Barack Obama as a chimpanzee. The cartoon depicts two white policemen with a smoking gun standing over the body of a dead chimpanzee, with one of the police officers saying to the other "They'll have to find someone else to write the next stimulus bill." On the page before the...
Every art-form has the potential to influence people. Can comedy create social change? No, says comedian Hari Kondabolu, but it can open some thought. Kondabolu and Ahamefule Oluo talk about how comedy, as an art-form, can be used to deal with the issue of racism in this short documentary produced by Colours North West.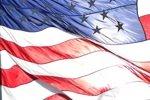 Robert Jensen and Pat Youngblood - We have nothing against voting. We plan to vote in the upcoming election. Some of our best friends are voters. But we also believe that we shouldn't make the mistake of thinking that the most important political moment in our lives comes in the voting booth. Instead, people should take politics seriously, which means asking considerably more of ourselves than the typical fixation with electoral politics. First, we won't be coy about this election. Each of us voted for Obama in...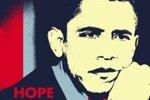 Ron Jacobs - When I got on the bus last April after Barack Obama's primary victory in North Carolina, the conversation was naturally enough about that victory. Despite its southern location, the town I live in -- Asheville, NC -- is known for its liberal politics and social tolerance. Consequently, the overriding tone was one of exuberance. Young black men and older veterans of the desegregation struggles of the 1960s smiled knowingly at each other. Indeed. one fellow said to...
ACT Responsible is an innovative NGO that targets the advertising industry, promoting socially responsible advertising for a better world. In this advertisement, they show that eliminating racial and ethnic prejudices is something that can be achieved if we teach our children to accept, respect and acknowledge other cultures as well as their contributions to our global village.