Keyword: inspiring music

Regarded as one of the most important works in Western classical music, Ludwig van Beethoven's Ninth symphony, which includes lyrics from the poem "Ode to Joy", has inspired resistance movements all over the world from Chile to China. Al Jazeera's Witness has produced a fascinating documentary about the meaning that the symphony holds for activists from a diversity of backgrounds - all searching for freedom through fraternity. According to Al Jazeera: At...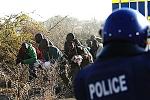 South African contemporary rock fusion band, All Clear, has just released a superb rock song, Amandla Marikana - from their Faster than Light album - that remembers the slain miners of Marikana and draws attention to the ongoing struggles of minerworkers today. All Clear is a three-year-old band that describe themselves as, "dedicated to producing original but popular and accessible music with powerful rhythms that draw on many traditions - rock, reggae, folk, ska, jazz and pop - and...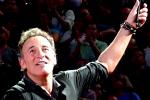 Richard Pithouse - When Bruce Springsteen steps on to the stage in Cape Town on the 28th of January next year it will be his first performance in South Africa, but it won't be his first connection to South Africa. In 1985 he, along with an impressive collection of musicians ranging from Miles Davis to Jimmy Cliff, Bob Dylan, Peter Garrett and the exiled South African band the Malopoets, was part of the project organised by Steven van Zandt, the original guitarist in his E-Street band, to boycott Sun City....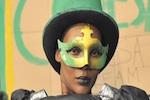 Fabulously talented singer, writer and actress, Masello Motano, is no ordinary pop diva. Hugely concerned about South Africa's deep poverty, widening inequality and the disconnect between the country's leaders and its people, she has launched the musical career of her alter ego, "Cyrilina Ramaposer" whose debut single "Makarina on Marikana" tackles the most pressing social injustices of the day. Edgy lyrics set to a profoundly effective minimalist tune,...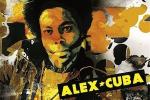 Tom Astley - With a worn nylon-string guitar cradled in his arms, and a weary kind of smile on his face, Ricardo laments the state of contemporary Cuban music making in surprisingly bleak terms. He's a professional rock musician; a graduate of the prestigious Havana Institute of Arts, a gigging guitarist, a man who has made a career from popular music that, if not always well-paid, is at least regarded in Cuba as a respectable profession; a Cuban profession, even. Defining a national...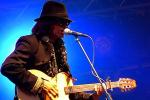 Richard Pithouse - Searching for Sugarman, Malik Bendjelloul's film about the reception of Sixto Rodriguez in South Africa, continues to accumulate awards, critical acclaim and commercial success as its momentum gathers in the lead up to the Academy Awards at the end of next month. It is carrying Rodriguez, seventy years old and partially blind, onto the stages of the Royal Albert Hall and Carnegie Hall, festivals like Glastonbury, Coachella and Primavera and into the pages of the world's great newspapers. Next...