Keyword: SACSIS TV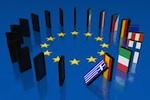 In early April 2012, Fazila Farouk, executive director of the South African Civil Society Information Service (SACSIS) made an input at a roundtable discussion in Sao Paulo, Brazil, which focused on how to build "sustainable democracies". On the sidelines of this event hosted by the Friedrich Ebert Foundation, she caught up with Jan Kreutz, advisor to the Party of European Socialists, and talked to him about the debt crisis in Europe. Kreutz argues that the crisis in Europe is...

Over the last 15 years we've seen the emergence and growth of the practice of labour broking in South Africa, which places workers, particularly those employed on the lowest rungs of the South African economy, in a very precarious position with respect to job security and a host of related quality of life indicators. Ighsaan Schroeder of the Casual Workers Advice Office explains Why Cosatu called for a general strike against the practice of labour broking. However, he argues that the trade...

Following the announcement of the 2012 budget speech on Wednesday, February 22, SACSIS' Fazila Farouk, spoke to Wits University Economist, Seeraj Mohamed, about President Jacob Zuma's now well-known infrastructure development program aimed at job creation, which received much budgetary support from our finance ministry. We do need to spend on infrastructure, says Mohamed, the question, of course, is are we spending enough and are we spending in the right areas. Within the budget speech,...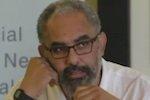 Bobby Peek director of Durban based environmental justice NGO, Groundwork, argued that the climate change debate is an energy debate and that the poor do not have access to energy. He also said that the South African government's claim that the Kusile and Medupi coal-fired power stations would produce jobs has not materialized. Peek made these remarks at a roundtable discussion, which sought to ascertain how the South African media is reporting on climate change in the run up to...

Brendan Boyle, editor of the East London-based Daily Dispatch newspaper argued that we need to make the story of climate change about "me" in order to make it newsworthy for newspapers to pick up on. Boyle contended that climate change is the next global catastrophe. He compared current coverage of climate change to early coverage of the HIV/AIDS pandemic in South Africa when aids denialism predominated. Boyle argued that from a media perspective, he would not want...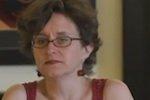 Sue Blaine, Environment and Development Editor at the Business Day, South Africa's premier business newspaper, argued that climate change as an issue has arrived at a time when fundamental global changes are taking place. The Western way of looking at things has been the dominant one for a long time, but that's changing, she argued, and climate change fits into this evolving discourse. Similar to Brendan Boyle, editor of the Daily Dispatch, who believed that the media should not take...